Free glucose tests for all?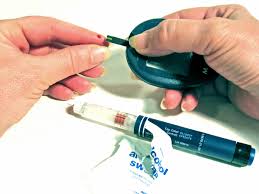 The government is considering a proposal to conduct free glucose tests for the 67 million people estimated to be affected by diabetes in the country. Currently, it has touched epidemic figures, and the government is involved in inter-ministerial discussions, according to Science and Technology minster, Jitendra Singh.
The move would be important in order to lead to early detection of the disease and less c0mplications such as kidney failure and blindness. It would definitely help to manage the disease better.
"We are number two in the world in terms of diabetes cases and soon we could overtake China and hence the screening of the disease becomes crucial," he said.
According to estimates, India already has 67 million diabetes cases while China has about 92 million. By 2030, India will have around 100 million diabetes patients and even surpass China.
Singh said that the research supported by the Department of Biotechnology on genes and development of stem cells can solve some problems.
Earlier, the government had announced its plan to launch the flagship National Health Assurance Mission with its health packages, including essential drugs and diagnostics.
While the poor will get free treatment, of cost under the mission, the rest of the population are expected to be covered under insurance.  There is also a proposal to make a package of preventive and positive health information  to all citizens, while health insurance will be a built-in feature of the mission.
What's new at WeRIndia.com