Doctors used 3D Printed model to practise surgery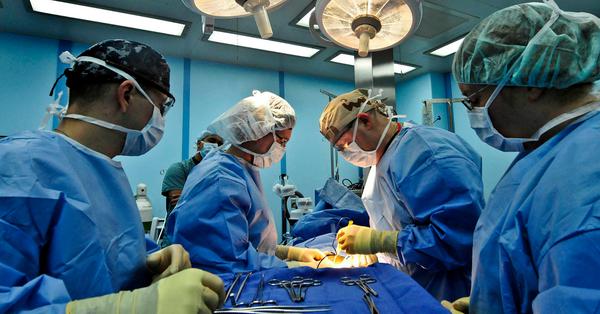 Jaipur doctors used 3D Printed model to practise surgery. The doctors at the Sawai Man Singh hospital used 3D printing and created a model of craniovertebral junction, the junction between the head and the neck. They made this prior to attempt surgery on a living human.
Dr. Rashim kataria is an assistant professor of neurosurgery at the Sawai Man Singh hospital, Jaipur. He along with his team finished the surgery successfully claiming that it was the first time in the country this technique was successfully used.
The doctors conducted the surgery on a 22 year old patient on March 22. He was suffering from CVJ abnormality for more than five years. He could not move his neck. Furthermore, he has weakness in his limbs. After diagnosing his situation, the doctors' panel decided that surgery was mandatory for him. Yet, there was risk for disability after the surgery.
So, they decided to use the 3D printing model to perform the surgery prior to actual surgery. The surgery was practised on the 3D printing model of CV Junction. The procedure facilitates them about the complete anatomy of the head and neck junction and helped them to have a clear picture in their mind. With this, they performed the actual surgery as they had everything in their mind about which nerves are to be operated.
The prior practise on 3D printing model reduced the risk of error occurrence and improved the accuracy. Moreover, the process eases the efforts of doctors. They could perform the surgery in lesser time with minimal blood loss.
The patient was completely recovered and discharged three days ago. 3D printing has many benefits in medical field apart from other areas. Massachusetts Institute of Technology (MIT) in the US is pursuing the technique which is under trial there. They used 3D printer to evaluate the function of a patient's heart and print the model heart in just few hours.
Image Reference: TheBetterIndia
Recent Posts

The Odisha government stepped ahead to control the

Here is a list of some great events

Kochi Metro launched a special Independence Day offer
What's new at WeRIndia.com