Daalchini provides food through vending machines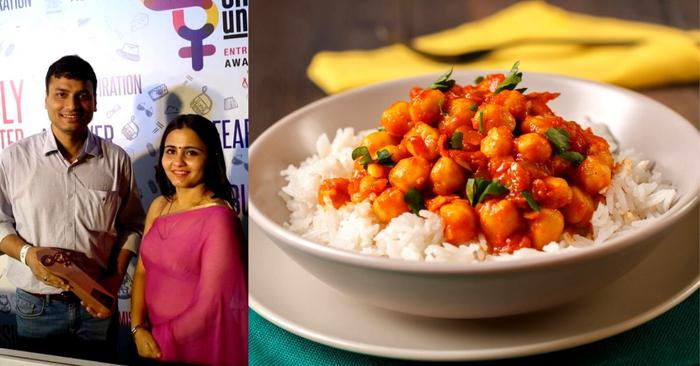 Home-cooked food is a rarity to most people who live far away from their homes. While there are many food delivery apps, new ones are entering the market day by day.
Daalchini, a Delhi based startup entered the market to provide healthy home-cooked food though IoT-enabled physical and digital vending machines.
It was founded by Prerna Kalra and Vidya Bhushan in 2018. They worked in the Operations and Business Development department of Paytm and became friends.
Being a working mother, Prerna felt that it was a challenging task to prepare fresh home-cooked meals. Even though she had some sort of help from her family, she found it difficult.
She then wondered how difficult it would be for people who had no help.
This issue was in the discussion of both friends and they wanted to fix the gap. They aimed to provide home-cooked food at minimal price utilizing the skills of homemakers who prepare food at their homes.
The duo started Daalchini with two smart vending machines. Now, the startup has more than 170 machines in offices, hotels and hospitals in Delhi, Mumbai and Chandigarh.
They fulfil around 8,000 orders per day. Daalchini has around 20 home chefs to cook food early in the morning.
Their delivery boys collect the prepared food items and keep them inside vending machines.
The duo feels that using technology would help save time as well as reduce operational costs.
Hence, they opted for vending machines. These machines are stocked with more than 300 items by 9:00 a.m.
The machines are re-stocked between 3:00 and 4:00 p.m. again. The vending machines are incorporated with IoT technology to control the temperature remotely. This keeps the food fresh and warm.
Daalchini's meal and snack items range from ₹39 to ₹79. Those who want to use the food can download their app and browse the menu. After selecting their food item, they can make a digital payment through their mobile wallet. They will get a code which they need to punch in while collecting food from the machine.
Image Reference: Thebetterindia
Recent Posts

Shubham Saini runs a tea stall named Frustrated

Airtel and Jio already said that 5G services

Buns & Deluchas is a Mumbai startup that
What's new at WeRIndia.com