Craste offers crop residue-based products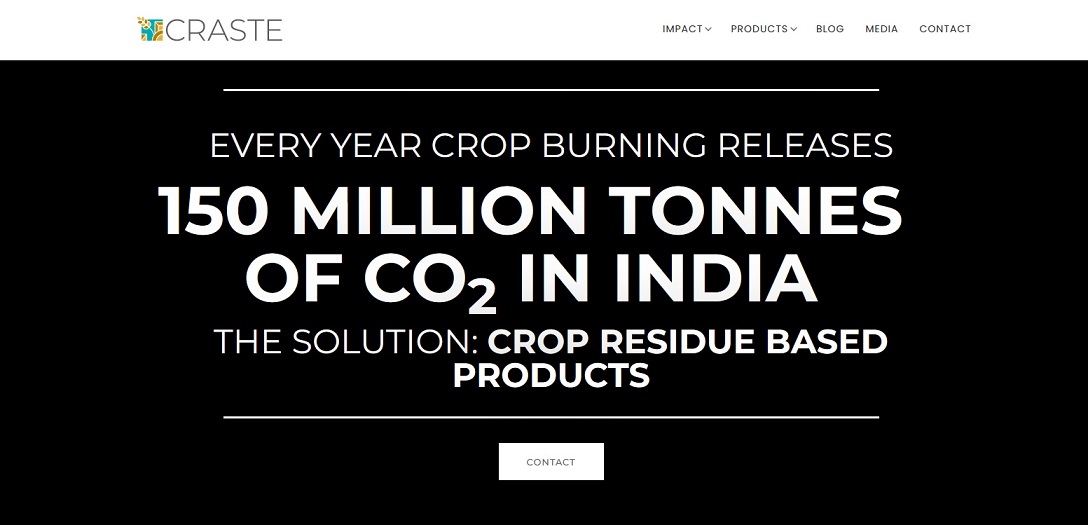 Stubble burning is one of the major threats to the environment. Each year nearly 100 million tons of agricultural residue are burnt. It damages the environment.
In this context, a sibling duo came up with an innovative solution. Shubham Singh and Himansha Singh from Pune launched a startup to manage agricultural waste effectively.
Their startup, Craste, helps recycle crop residue to convert it into packaging materials and particle board for furniture.
Shubham is a chemical engineer. He completed an entrepreneurship course at Imperial College, London.
As part of his course, he worked on projects related to biomass. At that time, he came to know that stubble burning was one of the major reasons for the environmental pollution in the national capital region. He wished to find out a solution for stubble burning.
He worked on it further. In his research, he found that there was no cheap machinery to clear the agricultural residue. Besides, manual clearing takes too much time and is tedious. That's why farmers are burning the stubble.
He also realized that India was importing timber in huge quantities. So, Shubham thought of using agricultural residue as a material to make furniture – one solution to two problems at a time.
So, he launched Craste to procure agricultural residue from farmers and recycle them to make packaging materials and boards for furniture. These products are free of formaldehyde; this colourless gas emits a strong odour and is harmful to humans. But, Craste's products are free of this harmful gas means, they are safe for human health.
In addition to that, Shubham also plans to create packaging solutions using agricultural waste. They developed an innovative technology, Fumasolv. It is used to extract Lignin from crop residue to be used for developing packaging solutions. Besides, the startup also offers customized packaging solutions to its clients.
Image Credit: Craste Website Screenshot
Image Reference: https://craste.co/
What's new at WeRIndia.com