Bio-D Energy turns waste cooking oil into biofuel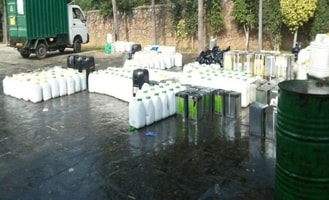 In order to efficiently use the waste cooking oil, Bio-D Energy was started. The aim of this venture is to produce biofuel from used cooking oil.
By doing so, they are achieving three purposes, prevent the adulteration of oil, reduce the import of fossil fuels and vehicular pollution.
The adulterated oil is bought by several big food chains as well as smaller restaurants to be used several times.
As per the data available, India is in third place in oil consumption globally. The imports of the country have been increasing over the years.
The imports cost heavily in terms of economics. Moreover, fossil fuels impact the environment.
In this context, green alternatives are essential. They reduce pollution and improves speed and efficiency.
The fuel produced from used cooking oil by Bio-D energy is low on Sulphur. Moreover, it emits zero carbon. It lowers carbon footprints by at least 70 per cent as it does not need additional resources to be extracted.
Bio-D energy buys around 5,000-6,000 kg of used oil daily at present. The used cooking oil is mainly bought from the big food chains like Burger King, McDonald's, KFC, and other small restaurants in Delhi for ₹25 per kg.
It imported machinery from Korea to process the cooking oil. They can covert 150 tonnes of biofuel every day. It is bought by Bharat Petroleum, Hindustan Petroleum, and other rural petrol pumps in the country. They are looking for buyers for the glycerin.
The company achieved a 95 per cent efficiency in converting it into biofuel. It provides pure and distilled bio-fuel to its buyers.
They want to expand it further and hope it would reduce the imports of fossil fuels in the country.
Image Reference: Thebetterindia
What's new at WeRIndia.com