Benches made from recycled plastic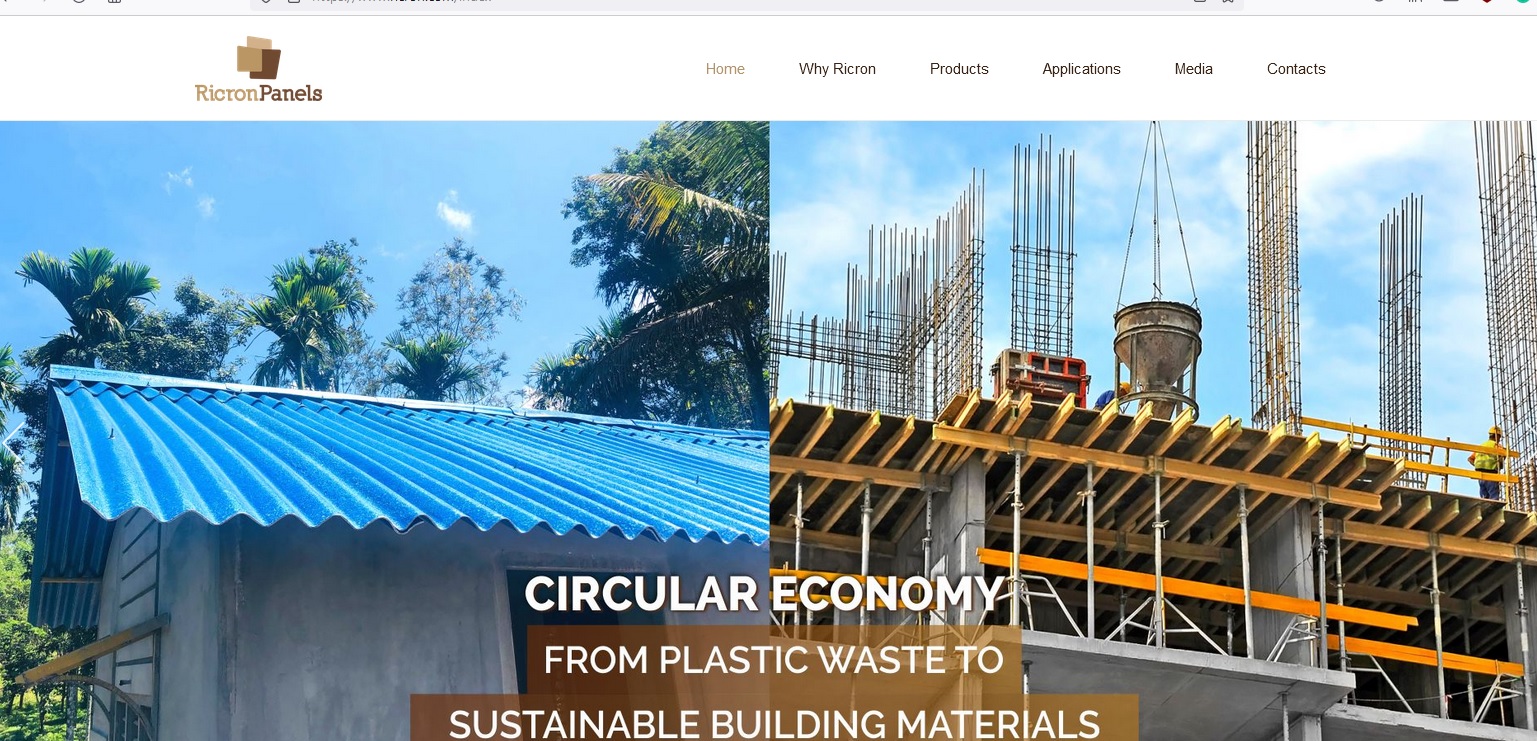 Many health-conscious people want to stay away from plastic. But, it is difficult as plastic became a part of the life of humans. For instance, the toothpaste which you use in the morning is made from multi-layered plastic (MLP). Similarly, many such plastic products are used by people throughout the day.
Almost half of the plastic waste is generated from packaging materials like chocolate or biscuit wrappers, tetra packs and food packs. Though the government banned single-use plastic, it is difficult to ban MLPs completely as it can adversely affect the economy.
Despite knowing its ill effects on the environment, several people are using MLPs in one or other products due to a lack of alternatives. In such a scenario, a startup came up with an innovative solution.
Ricron Panels recycles MLP to convert it into classroom benches and construction materials.
The company wants to address the issue of MLPs. That's why it emerged into the sector. This Gujarat-based company can recycle 500 tons of MLPs each day. It wants to increase it to 1,000 tons soon.
Rahul Chaudhary, the director of the company, says treating MLPs is a complex process. In addition to that, used MPLs receive low value, like ₹2 per kg.  In this context, many people dispose them of in garbage which ends up in landfills. Thus, MLPs became a major issue. And most people are not aware of all these things.
Hence, Ricron Panels decided to recycle MLPs and make useful products like benches with them.
The company makes recycled boards after cleaning and processing plastic. These boards are durable, fire retardant and can be a good alternative to plywood.
Besides, they are heat-resistant, rust-proof, water-proof, and termite-proof. These boards can be used for making roofing sheets. They have more life and can cope with various weather conditions for a longer time of up to 15 years. Cost is also less compared to regular construction material.
Image Credit: Ricron Website Screenshot
Image Reference: https://www.ricron.com/index
What's new at WeRIndia.com