Algae wall that purifies polluted water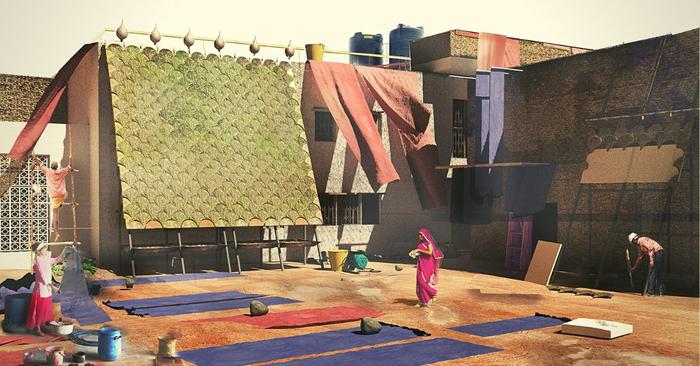 Cleaning polluted water is an expensive and cumbersome process. Moreover, it involves chemicals.
But, Shneel Malik created a modular wall system with algae to purify water. This modular wall system uses algae to clean off pollutants from water without the need of any chemicals.
Indus algae filtering system has ceramic tiles arranged with microalgae and hydrogel of the seaweeds.
As algae are famous for their cleaning properties, Shneel made use of these to purify water. The microalgae are arranged in lines and created as ceramic tiles. These leaf-like capillaries help filter the water passed through them.
The microalgae absorb pollutants in the water and clean it. Depending on the pollution of the water, the process has to be repeated many times.
This cost-effective solution is intended to reduce water and soil pollution caused by textile dyes.
When Malik came across some small-scale jewelers and textile dyers across the country, she observed that high amounts of toxic wastes are released into the surrounding waterbodies.
This pollution affects both aquatic and human life. She realized that there is a need for a solution to get rid of these toxins properly so that the marine life and environment would be protected.
She also thought that the technology to accomplish the task should be simple and affordable to be used by many people extensively.
As high-tech water treatment equipment is not kept at many places due to non-availability of enough space, she wanted the system to be simple.
At the same time, these people do not have much money, so she developed the technology at an affordable price.
At present, the tiles are to be freshly arranged with microalgae every few months. She is working on it to reduce the cost of the equipment further.
Image Reference: Thebetterindia
What's new at WeRIndia.com