Why people fly kites during Makar Sankranti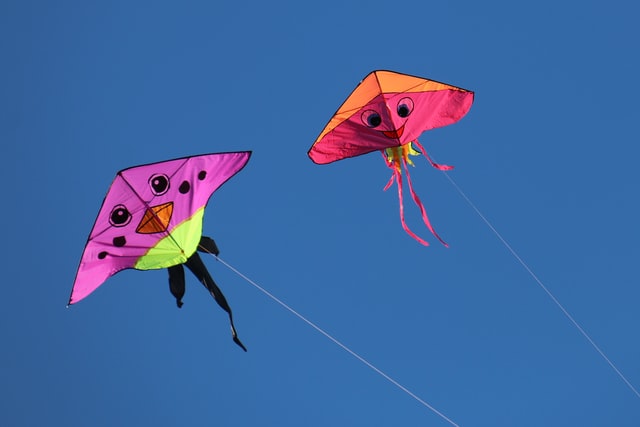 The harvest festival Pongal or Makar Sankranti is celebrated every year in January. It is dedicated to the Sun God. While most of the Indian festivals are observed as per the lunar cycle, Sankranti is one of the few festivals that has been observed as per the solar cycle.
This festival signifies the end of the winter solace. It marks the transition of Sun into Makara (Capricorn) and the onset of longer days.
Indians are celebrating Sankranti starting from today. It is celebrated for three days in states like West Bengal and four days in southern parts of the country.
There are many religious and traditional rituals associated with the festival.
Kite flying is one among them. Not just children, but the adults as well fly the kites during Makar Sankranti.
Several conduct kite competitions also. The International Kite Flying Festival in Gujarat is very famous among them.
But, why do people fly kites during Sankranti?
Different people have a different version on flying kites during the festival. Some people believe that flying kites in the early morning sun helps get vitamin D.
It protects your body from many infections and diseases caused during the winter. As the season is changing, the sun's rays will keep your body healthy by keeping pathogens at bay.
Some others have a religious belief about flying kites. Uttarayana is a six-month period which will last till June 21 starting from December 22. The earth moves northward in the celestial sphere during this time. That's why people fly colourful kites to adorn the sky.
As per Hindu epics, the six-months of Uttarayana is considered as a single day for Gods and flying kites is believed to be thanksgiving to them.
It is believed that flying kites is a signal to wake the Gods up who were taking rest and sleeping in the last six months.
Image Credit:- Photo by Bill Fairs on Unsplash  (Free for commercial use)
Image Reference: https://unsplash.com/photos/8IkmJP3BONc
Recent Posts

Amla Magic: 8 Ways Indian gooseberry transforms your hair

Here are 8 effective ways to incorporate Amla into your hair care routine.

BJP's Ishwar Sahu, a riot victim, triumphs in Chhattisgarh's Saja constituency

During the election campaign, Ishwar Sahu did not shy away from addressing the tragic events.

Bhopal's Sankat Mochan Hanuman temple dresses Gods in warm attire

In a unique and heartwarming gesture, the Sankat Mochan Hanuman Temple in Bhopal, Madhya Pradesh, has adorned idols of gods, including Lord Hanuman, Lord Ganesh, and Lord Shiva, with warm clothes to shield them from the cold winter air. A video capturing this thoughtful act shows the deities donning shawls and cozy attire inside the temple, reflecting a blend of spirituality and seasonal care.
What's new at WeRIndia.com