Village that declared freedom five years before India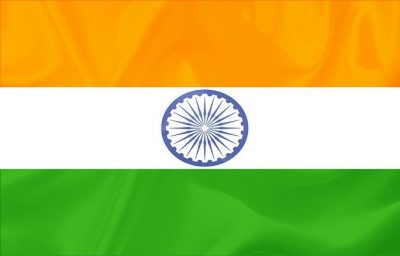 India got independence on August 15, 1947. But do you know that there is an Indian village that declared freedom five years before the nation?
It is Issuru in Shivamogga, Karnataka. This tiny village is located in south Karnataka. It declared itself independent in 1942.
There are many stories about the adventures of this village. However, you did not find them in a history book.
This small village dared to fight against the mighty British Raj. Six villagers were hanged by the British, but the villagers did not step backwards.
Gorappa, Eshwarappa, Surayanaryanachar, Jinahalli Mallappa, Badkahalli Halappa and Goudrashankarappa were hanged in March 1943 for revolting the villagers against the British. The village has a small granite memorial that carries their names.
While the entire nation was under the bondage of the British and fighting against them to Quit India, Issuru declared independence from colonial rule in August 1942.
Issuru is surrounded by paddy fields. After declaring independence, the village set up its own provisional government.
Before setting up their own government, the villagers gathered and decided not to pay the high taxes proposed by the British government.
Sahukar Basavenappa was an influential leader in the village. He appointed two minors as Tehsildar and sub-inspector to avoid jailing. Since they were 16-year-old, they could not be jailed as per the law.
He also framed certain rules and regulations for the village to get complete freedom from the British Raj.
The youth revolted against the British. They wore the Gandhi caps and hoisted the tricolour flag on the Veerabhadreshwar temple.
They also warned the irresponsible officers not to enter the village. They hung placards at the entrance of the village.
They opposed British rule and did not pay the tax to them. They tore important documents snatching from the hands of the revenue officers and insulted them by calling as English Dogs.
The British sent the army to suppress the revolution. Some villagers escaped and ran into surrounding forests.
However, the British arrested some people who could not escape. Some were sentenced to death; a few women were also sentenced to life imprisonment.
The Mysore Maharaja Jayachamaraja Wodeyer convinced the local governor and stopped the death sentences of several people who rebelled against the British.
Image by Surendra Shekhawat from Pixabay (Free for commercial use)
Image Reference: https://pixabay.com/illustrations/indian-flag-india-flying-flag-flag-1650875/
Recent Posts

From a very young age, our parents and

SBI Regular home loan is suitable for the

KYT Adhere is a Goa-based startup.
What's new at WeRIndia.com