Vaikunta Ekadasi rituals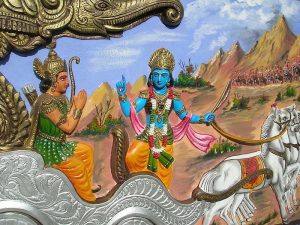 Tomorrow is Vaikunta Ekadasi, the most auspicious amongst the 24 Ekadasi observances in a year.
Vaikunta Ekadasi falls in Dhanurmasa which is the most auspicious month to Lord Vishnu.
The day is mainly dedicated to Lord Vishnu.
There are certain holy rituals on Vaikunta Ekadasi.
Observing fasting throughout the day is one of the most holy rituals on this day.
Those who are unable to fast the entire day can fast partially which is said to give bliss.
They can eat anything other than food items made of rice. Milk and fruits are consumed mainly on this day for observing fasting.
Those who want to observe complete fasting on Vaikunta Ekadasi will have their lunch on the day prior to it i.e. today. After that, they would not consume anything till the time of Dwadashi comes.
That is the next day of Vaikunta Ekadasi.
Devotees visit the temples of Lord Vishnu. Visiting the temples of Tirupati and Srirangam are quite common.
It is believed that the doors of heaven will open on this day and those who follow these rituals will be reached to heaven directly without rebirths on this earth.
According to Vishnu Purana, observing fasting on Vaikunta Ekadashi is equal to fasting on all Ekadasis in the year.
Worshiping Vishnu with basil leaves and chanting Narayana Ashtakshari Mantra are considered as highly auspicious rituals on this day. 16 steps of procedure is used to worship the Lord.
Observing silence on the entire day is another holy ritual. Staying up the entire night of Vaikunta Ekadasi is another.
Those who can do this will not sleep the entire night and remain chanting the name of the God, do prayers or listen to the stories from Puranas.
Next day morning, when Dwadashi falls, devotees bathe, light the lamps and offer prayers to Lord Vishnu.
Then they will break the fast with which the holy rituals will be completed.
Image Credit:- Arnab Dutta / CC BY-SA
Image Reference: https://commons.wikimedia.org/wiki/File:Bhagavata_Gita_Bishnupur_Arnab_Dutta_2011.JPG
Recent Posts

Amla Magic: 8 Ways Indian gooseberry transforms your hair

Here are 8 effective ways to incorporate Amla into your hair care routine.

BJP's Ishwar Sahu, a riot victim, triumphs in Chhattisgarh's Saja constituency

During the election campaign, Ishwar Sahu did not shy away from addressing the tragic events.

Bhopal's Sankat Mochan Hanuman temple dresses Gods in warm attire

In a unique and heartwarming gesture, the Sankat Mochan Hanuman Temple in Bhopal, Madhya Pradesh, has adorned idols of gods, including Lord Hanuman, Lord Ganesh, and Lord Shiva, with warm clothes to shield them from the cold winter air. A video capturing this thoughtful act shows the deities donning shawls and cozy attire inside the temple, reflecting a blend of spirituality and seasonal care.
What's new at WeRIndia.com