This Gujarat shop runs on trust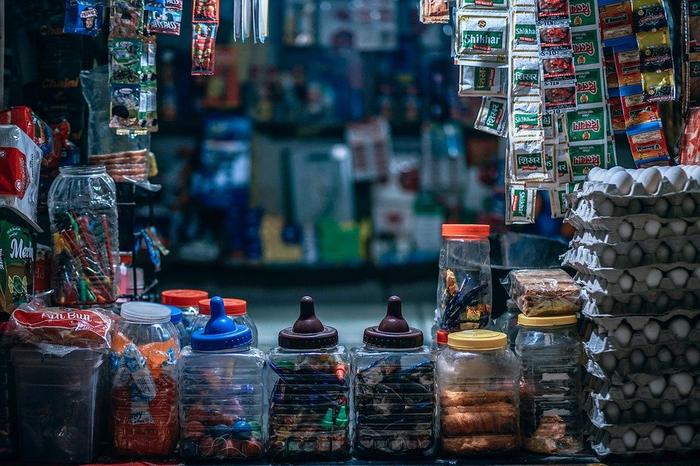 Can you imagine a shop that runs without a shopkeeper nowadays? But, there is a grocery store in Kevadi, Gujarat, which does not have a shopkeeper to sell the goods. It neither has a door nor a lock.
Anyone can enter the shop, buy the things they need and leave the cash at the counter. Thus, the shop solely runs on trust.
The owner of this shop is Shahid Bikapurwala. His shop is called Ubha Seth's Shop.
Shahid's father was also a businessman. He instilled moral values in Shahid. Shahid says that he has been following the values and never harmed anyone and believes in others also that nobody will harm him.
Shahid lives in Vadodara with his wife and two sons. One of his sons wants to become a pilot.
When he opened this grocery shop in Kevadi and explained the concept to villagers, they did not believe him as they found it strange. But slowly, they started believing with time. The shop has been functioning well for many years. Except for losing a few batteries in 2015, Shahid never lost anything from his shop. However, Shahid said he would not consider it a theft as the thieves only stole a few batteries.
Apart from milk, groceries, Shahid keeps all construction-related items like tiles, doors, hardware items, water tanks etc., in his shop. People can come and buy the necessary things round the clock.
Shahid keeps the things on the shelf by mentioning their prices. He says that he does not make any profit on the goods he sells. Also, he does not pressure his customers to pay immediately for the items they have taken from his shop.
As the shop runs on trust, people can leave the money at the counter for the things they have bought from the shop. Thus, Shahid believes in his customers. Villagers respect him very much.
Image by igorovsyannykov from Pixabay (Free for commercial use)
Image Reference: https://pixabay.com/photos/stock-shopping-city-background-3170020/
What's new at WeRIndia.com