Rollercoaster ride – Ups and downfalls of a tea seller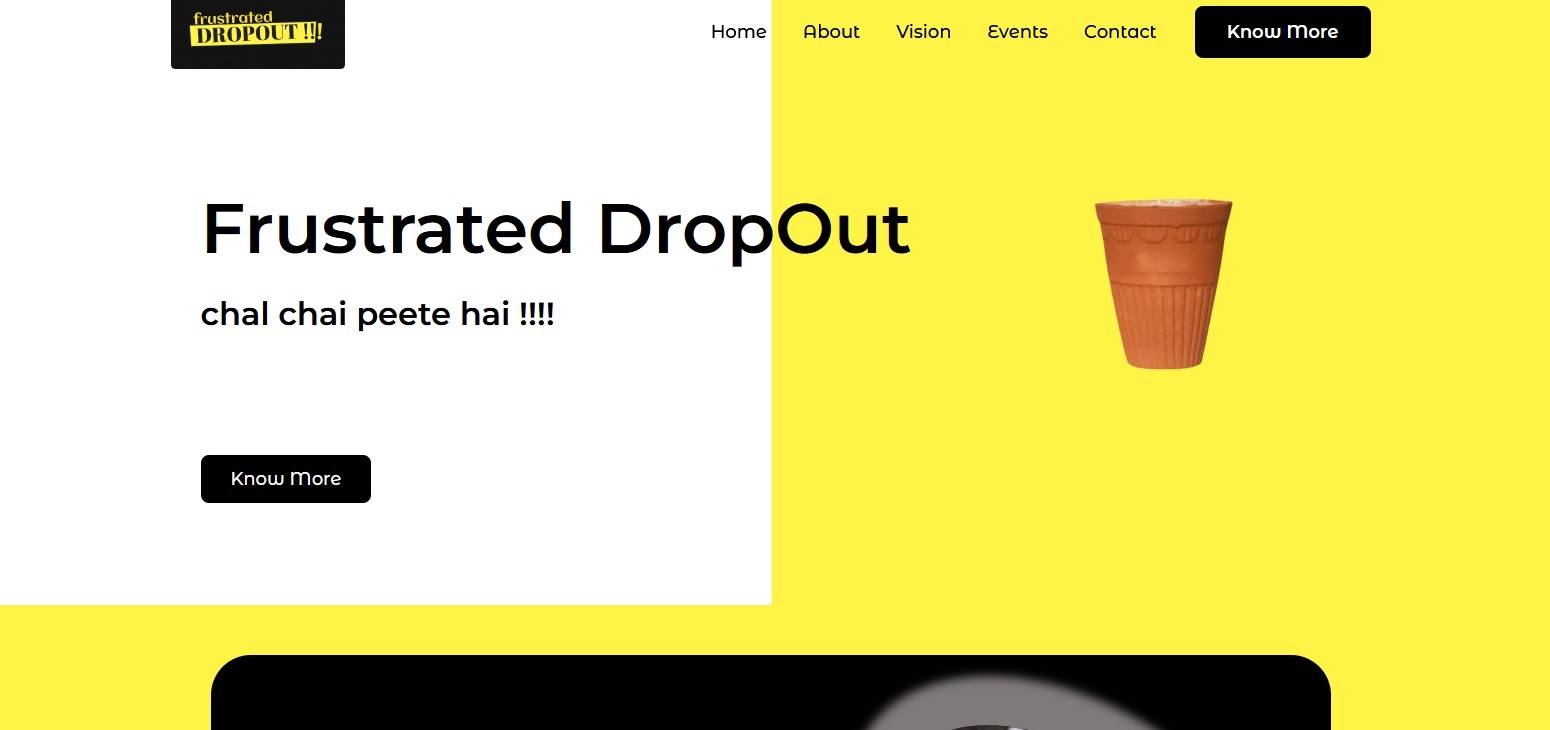 Frustrated Dropout – the name itself has attracted many people. In addition, he allows his customers to pay in cryptocurrency. That's why his tea stall is busy with customers.
Shubham Saini runs a tea stall named Frustrated Dropout in Bengaluru. His roadside tea stall grabbed the attention of many social media users when a Twitter user shared about the tea shop, saying that a tea stall owner in Bengaluru is accepting cryptocurrencies.
Many users are surprised about this. They are curious to know many things about the tea shop. Several others also wanted to know how he would decide the exchange rate while accepting payments in cryptocurrency.
As Shubham Saini, the tea stall owner became the centre of attraction, many newspapers tried to know his story.
Shubham's journey is not smooth. It has many ups and downfalls, like a roller coaster ride.
He wanted to make money for his living when he was at his graduation. He has some savings. He explored all the possible ways to earn more money with minimum investment.
At that time, he came to know about cryptocurrency. So, Shubham decided to invest his savings. It is around ₹1.5 lakhs. He invested it in cryptocurrency and gained ₹30 lakhs in a few months.
Having been boosted by his success, Shubham started living a luxurious life. He decided not to depend on his parents for money. He paid his college fees. In addition, he invested money in cryptocurrency. He decided to continue investing in it, aiming to make more money. He even discontinued his studies.
But, his fate changed with the drastic fall of crypto prices. He lost all his investments and remained with ₹1 lakh. He had to sell his iPhone. Then he decided to set up a tea stall. He opened a tea stall and titled it Frustrated Dropout.
There is a saying that you have to look where you have lost things. That's why Shubham decided to accept payments at his tea shop in cryptocurrency. Users can scan a QR code to pay in cryptocurrency. Shubham aims to make his tea stall the largest café chain in the world.
Image Credit: Frustrateddropout Website Screenshot
Image Reference: http://www.frustrateddropout.com/
What's new at WeRIndia.com