Things to know about Ramayana-themed cruise on River Sarayu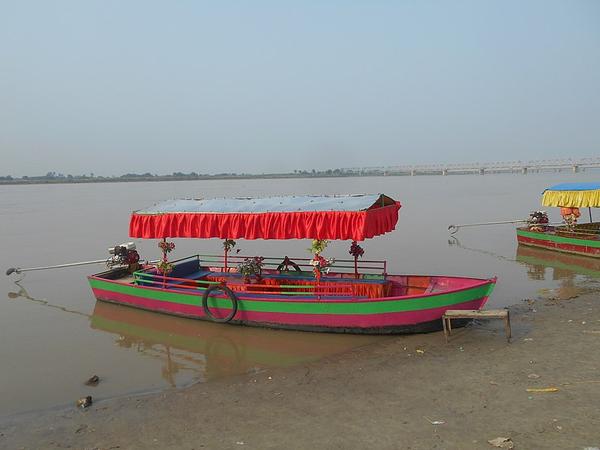 The Uttar Pradesh government is going to start luxury cruise service on River Sarayu in Ayodhya soon. The luxury cruise service, Ramayan-themed cruise aims to provide an enthralling experience to devotees.
Apart from that, the government decided to improve infrastructure in Ayodhya. Hence, it announced the commencement of works like doubling the railway line, building an international airport, and constructing modern sewage treatment plants. It even sanctioned ₹242 lakhs for these works.
Many pilgrims visit Ayodhya, the birthplace of Lord Ram each year. Around two crore tourists visit this place. The government anticipates more tourists after the completion of Lord Ram's temple here.
As the city has been witnessing many tourists for the past few months, the government wants to focus on attracting more number of tourists in future.
Hence, the UP government decided to start Ramayan-themed cruise tour. It expects to generate employment opportunities with this tour.
Here are some interesting things to know about Ramayana-themed cruise:
This luxury cruise has a capacity of 80 seats. It is fully air-conditioned and equipped with pantry and kitchen. It has large glass windows for the tourists to enjoy the picturesque views of the ghats.
The cruise is designed with global standard safety features. It has hybrid engines and bio-toilets.
Its interiors are designed as per the descriptions of the Ramcharitmanas.
It covers around 15 kilometres of distance on River Sarayu. Devotees will be shown a feature film on the life of Lord Ram during the journey. The film covers the entire life of Lord Ram from his birth to his throne ceremony.
Tourists can take selfies in the cruise at the specific selfie points. These selfie points are designed as per the theme of Ramayan. They can participate in various activities also.
The tour ends with Arti at the ghat on River Sarayu. Devotees can join the event.
Image Credit: PP Yoonus / CC BY-SA 4.0, via Wikimedia Commons
Image Reference: https://commons.wikimedia.org/wiki/File:Sarayu_River,_Ayodhya_100_(9).jpg
What's new at WeRIndia.com