Things to know about Atal Tunnel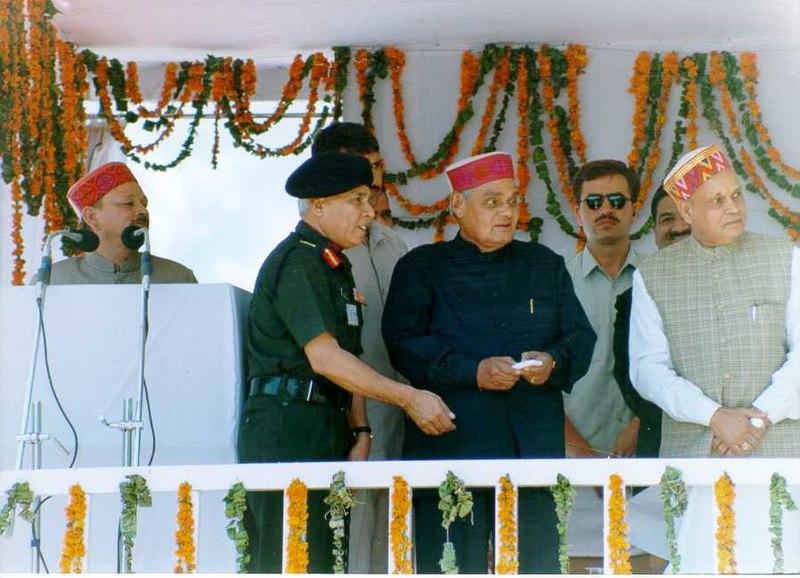 Prime Minister Narendra Modi inaugurated Atal Tunnel that connects Manali with Leh on Saturday.
The government named the strategic tunnel after Atal Bihari Vajpayee, former Prime Minister of India on his 95th birth anniversary.
Here are some interesting things to know about Atal Tunnel:
Atal Tunnel is the world's longest highway tunnel

with a length of 9.02 km. This tunnel is situated at an altitude of above 10,000 feet in the Pir Panjal Range of the Himalayas.
It is a long horseshoe-shaped single-tube, two-lane tunnel constructed under Rohtang Pass.
It has a roadway of 8 metres with an overhead clearance of 5.525 metres.
The decision to construct the strategic tunnel was taken in 2000 during the tenure of

Atal Bihari Vajpayee

and the foundation stone was laid in 2002.
Atal Tunnel reduces the distance between Manali and Leh by 46 km and the travel time by five hours.
It allows travel to remote border areas of Himachal Pradesh and Ladakh providing all weather-connectivity throughout the year. These areas remain cutoff for nearly six months due to snowfall.
The tunnel has ultra-modern specifications.
The cost of construction is ₹3,300 crores.
Around 3,000 cars and 1,500 trucks can travel on this tunnel each day with a maximum speed of 80 km per hour.
Atal Tunnel can also save crores of rupees spent on transport and boost tourism.
The tunnel has a telephone facility at every 150 metres.
It has air quality monitoring facilities for every one km and emergency exit at every 500 metres.
It has many advanced security features like fire hydrant mechanism, auto incident detection system and CCTV cameras.
Image Credit: Delta3dit / CC BY-SA 4.0
Image Reference: https://commons.m.wikimedia.org/wiki/File:Rohtang_Tunnel_Start_May_2002.jpg
What's new at WeRIndia.com