PM Modi to launch SVAMITVA scheme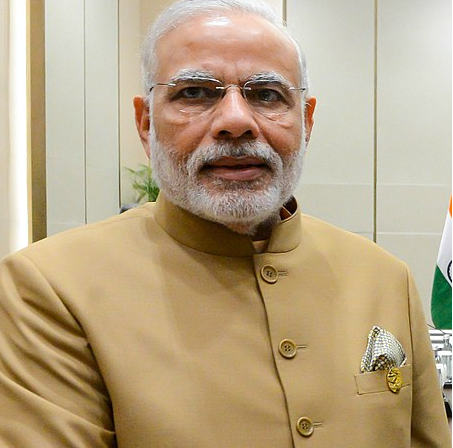 Prime Minister Narendra Modi will launch SVAMITVA (Survey of Villages Abadi and Mapping with Improvised Technology in Village Areas) scheme tomorrow via videoconferencing.
SVAMITVA scheme's objective is to distribute property cards to people in rural India.
The property cards are physical copies of property titles of the homes or fields they own. Beneficiaries can use these property cards as a financial asset for taking loans.
As soon as the PM launches the program, over one lakh property holders can download their Property Cards through the SMS link delivered on their mobile phones. Later, the physical distribution of cards will be done by the state governments.
SVAMITVA scheme was launched on the National Panchayati Raj Day, i.e. 24 April 2020 aiming to provide the 'record of rights' to owners of properties in rural areas.
The scheme will be implemented in the country phase-wise for four years. It aims to cover 6.62 lakh villages across the country. However, in the first phase, one lakh villages will be covered.
In addition to the below-mentioned six states, few border villages of Punjab and Rajasthan will also be covered in this phase.
Around 1,32,000 people from 763 villages in six states will be benefitted from the program by receiving the physical copies of their property cards.
Of these, 364 villages are from Uttar Pradesh, 221 from Haryana, 100 from Maharashtra, 44 from Madhya Pradesh, 50 from Uttarakhand, and 2 villages are from Karnataka.
The property limits have been verified in these six states using modern technology like drones.
All the beneficiaries from these states except Maharashtra will receive their physical copies within a day from the government. However, the process will take around a month in Maharashtra.
Each state has its nomenclature of the property cards. For instance, in Haryana, it is described as 'Title Deed' whereas, in Karnataka, it is mentioned as Rural Property Ownership Records (RPOR).
Similarly, it is described as Sannad in Maharasthra, Svamitva Abhilekh in Uttarakhand, Adhikar Abhilekh in Madhya Pradesh, and Gharauni in Uttar Pradesh.
Image Credit: Casa Rosada / CC BY 2.5
Image Reference: https://commons.wikimedia.org/wiki/File:PM_Modi_at_G-20,_2016.jpg
What's new at WeRIndia.com