The specialty of Ramateertham temple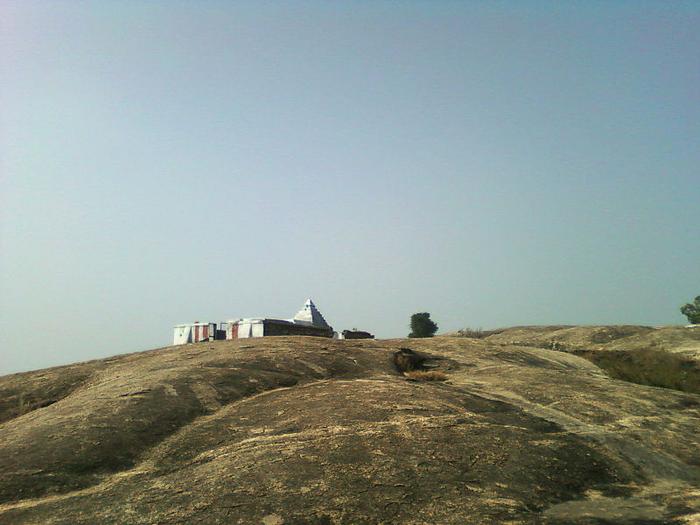 Tomorrow is Sri Rama Navami. In this context, know about a great and historic temple of Lord Rama, that is Ramateertham temple.
Ramateertham is a small village in the Vizianagaram district of Andhra Pradesh. It is a well-known pilgrimage place and has a great history. An ancient temple of Lord Rama is seen here.
The temple was built on a hill, Bodhikonda. Here River Champa flows at the foot of Neelachalam Hills.
As per legends, Lord Rama visited the place with his consort Sita and brother Lakshmana.
Some legends say that Pandavas, during their exile from the kingdom, worshipped the idols of Goddess Sita and Lord Rama and Lakshmana. Lord Krishna gave the idols to them and asked them to worship.
Pandavas asked Vaikhasana Preist Vedagarbha to continue worshipping the idols when they moved to another place. Thus, Vedagarbha started worshipping those idols, and his clan continued it.
They used to perform Puja regularly. Later, during the time of Buddhism, the Vaikhasana priests hid the idols in a pit and covered them with mud.
Then, during the reign of King Poosapati Sita Ramachandra of the Gajapati dynasty, an elderly woman dreamed of Lord Rama. Lord Rama asked to recover the idols worshipped by Pandavas in her dream. The woman, who was dumb, started talking since Lord Ram wrote Beejakshara on her tongue in her dream.
She conveyed the message to the king. The king recovered the idols and installed them on Bhishma Ekadashi. He also built a temple for the deities on the hill.
Here Lord Rama's Kalyanotsavam is performed twice. One is on the day of Sri Rama Navami, and another is on Bhishma Ekadasi.
Besides, you can find many tortoises near the temple and the lake. The tortoise is also believed to be one of the incarnations of Lord Vishnu. There is also a pillar known as Rama Stambham. It was installed by Pedda Jeeyar.
Image Credit: Adityamadhav83 / CC BY 3.0, via Wikimedia Commons
Image Reference: https://commons.wikimedia.org/wiki/File:1000_year_old_Sri_Rama_temple_on_top_of_Gurubhaktula_konda.jpg
Recent Posts

Lavender sachet bags can keep your clothes moth-free.

The Central Board of Direct Taxes (CBDT) issued

Section 124A of the Indian Penal Code (IPC)
What's new at WeRIndia.com