School run food ATM feeds 150 kids a day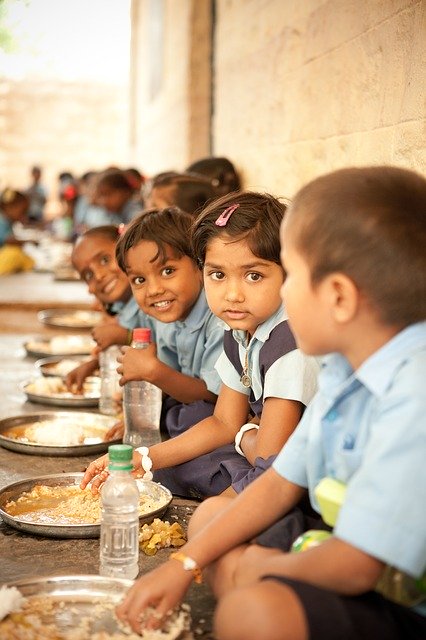 Children living in the Tiljala slum have had home food since July 2nd, 2018. The Tiljala slum is located near the Mahadevi Birla World Academy in Park Circus, Kolkata.
The Tiljala slum children have had this food thanks to the efforts of the students and teachers at the school.
Anjana Saha, the principal of the Mahadevi Birla World Academy, spoke about how the school came up with their idea.
Saha had read an article about Food ATMs in the city. She thought that the Academy's strength of 4,000 students could do something similar and make a difference in their community.
Today, the Tiljala slum children can take food from the Academy's Any Time Food (ATF) Fridge.
Saha set up this project so that the students could be exposed to the realities outside. It would sensitize them to the plight of children like the ones in the Tiljala slum.
The students would be a part of changing things while not losing touch with reality.
Saha felt that this experience could teach the students a lot about life and the world. The students learned how existing Food ATMs worked.
Then, they visited the Tiljala slum to see what food items would be needed there.
In order to teach all the students in the school about this project, a group of students made a short film on everything they had seen and showed it to others.
Now, the ATF Fridge is open from Monday to Friday for children of the Tiljala slum.
Children between the ages of 6 to 14 wait for the gates to be opened between 2:45 p.m. and 3:00 p.m.
When the gates are open, the children take home various food items from the ATF Fridge.
These items include milk, bread, biscuits, fruits, vegetables, dalia, and pulses.
Two or three senior school students stay voluntarily to help the school distribute the food to the children.
Saha is happy that the process of distributing food from the ATF Fridge is going smoothly, and she hopes that the school can continue giving food to these children on an ongoing basis.
Image by AkshayaPatra Foundation from Pixabay (Free for Commercial Use)
Image Reference: https://pixabay.com/photos/food-for-hungry-children-mid-day-meal-885871/
What's new at WeRIndia.com