PM Narendra Modi wants to promote Yoga in India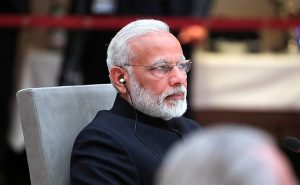 India's new Yoga Minister Shripad Yesso Naik dreams of an India where Yoga is as popular as it is in the west. The government of India including PM Narendra Modi is behind his dream. Indian government is now making efforts to rejuvenate the interest of Indians towards yoga. The government has begun to integrate yoga with more than 600,000 schools and thousands of hospitals and police training centers.
Yoga has been in the country since centuries and there is no doubt that it is popular among the whole world. The government is trying to spread to the world that yoga is an Indian art form. Like the French is famous for their champagne, Indian government is trying to make yoga the regional 'export' from India.
Narendra modi is also trying to push this effort for spreading yoga under the name of India. Modi has even stated that he feels energetic all throughout the day and states that yoga might be the reason behind it. He also shared that he practices deep breathing which refreshes him. Modi is so passionate about yoga that even during his first speech to United Nations General Assembly as prime minister, he proposed an International Yoga Day.
Even though yoga originated from India, it hasn't been a trend in India until recent years. The recent increase is because of the global trend that formed towards yoga. After the western trend, even Bollywood celebrities started making yoga fitness centers. This helped the yoga trend to further increase in India. Now with the efforts of Indian government, yoga is likely to become even more popular.
Attribution: Kremlin.ru / CC BY 4.0
Image Reference: https://commons.wikimedia.org/wiki/File:Prime_Minister_of_India_Narendra_Modi_at_an_informal_meeting_of_heads_of_state_and_government_of_the_BRICS_countries,_Hamburg_2017.jpg
Recent Posts

Emgee Greens society has 131 families.

Maharashtra government announced a 15-day curfew.

An aeroplane restaurant was opened in Bhubaneswar, Odisha.
What's new at WeRIndia.com