Pachmarhi – A Beautiful and Eco-friendly Hill Station in Madhya Pradesh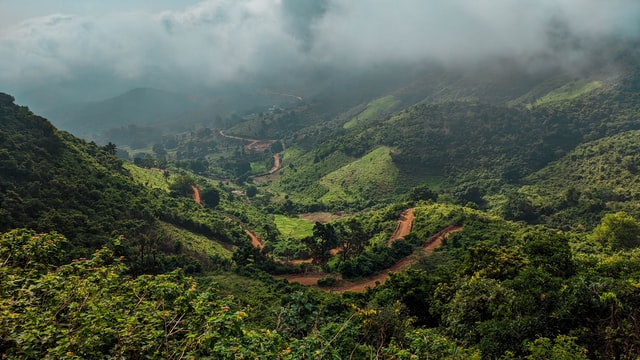 Pachmarhi is a beautiful hill station located in Madhya Pradesh. This hill station is popularly known as the Queen of Satpura as it is situated at a height of 1100 meters in the valley of the Satpura Range. Mount Dhupgarh, the highest point in the Satpura Ranage is located here. The cool climate and natural beauty of this place attracts several tourists.
It is believed that the name is derived from the Hindi word Panch Marhi which means five caves that were built by the Pandava brothers. These caves are located on a hilltop and offers a beautiful view of the total town. These caves resonate the sound made by the visitors. If any musical instruments are played in these caves, then their sound will be echoed.
Pachmarhi has several cave paintings and some of them are 10,000 years old. It has plenty of teak and timber reserves. Cutting of trees is strictly prohibited here as it is a protected area. It has rare fauna and flora, hence all new constructions outside the town needs approval from central and state government.
There are many tourist attractions here including waterfalls, crags, valleys and lakes. Rajat Pratap – the 30th highest waterfall in India, Jatashankar – a natural cave and shrine to Lord Shiva, Bee Fall, Draupadi Kund etc. are some of them. Pachmarhi town is not a big town. Yet, due to visiting of tourists, the population increases especially in the summer season. This place was added to UNESCO Biosphere Reserves in 2009.
Photo by Mohan Vamsi on Unsplash(Free for Commercial Use)
Image Reference: https://unsplash.com/photos/ZqudEbF1QwY
Recent Posts

Shami or Jand tree is one of the

Telegram supports numerous platforms like Android, iOS, Windows

The government decided to launch a track and
What's new at WeRIndia.com