Legends behind Maha Shivratri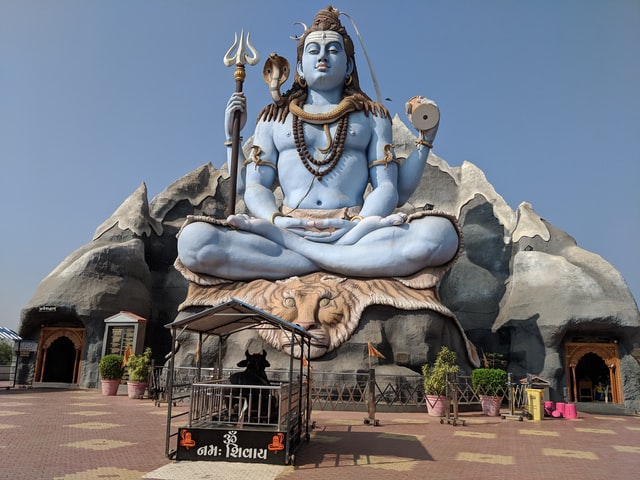 Indians are celebrating Maha Shivratri today with great devotion and fervour. Maha Shivratri is dedicated to Lord Shiva.
People worship Lord Shiva and offer prayers to Him. They visit the temples. They observe fasting and Jagaran (stay awake throughout the night).
Many legends are associated with Maha Shivratri.
Here are some of them:
Maha Shivratri is believed to be the day Lord Shiva and Parvati got married and united. Hence, unmarried girls worship Lord Shiva to bestow an ideal husband like Him.
Another story is related to the churning of the milk ocean. During the churning, the most poisonous venom, haalaa hala was produced and deities prayed the Lord to save them from it. Then, Shiva swallowed it due to which his throat became blue. Due to immense pain, he was given some medicine by the doctor of Gods and was asked to stay awake the entire night. Since then, the tradition of Shivratri celebrations began.
Another legend talks about the powers of Lord Shiva. When Lord Vishnu and Brahma were fighting about their powers and greatness, Lord Shiva decided to make them realize their mistake. He then took the form of a flaming Lingam and asked them to measure the origin and end of it. They could not do so. Then, both the Gods realized that they were part of Lord Shiva and he was the supreme of all. And the Lingam remained the most potent emblems in Hindu beliefs. However, Lord Brahma returned saying that he found the origin for which he was punished by Shiva.
As per another popular legend, a hunter could not find any food in the forest and he waited on the branch of a wood apple tree. There was a Shiva Lingam under the tree. Unknowingly, the hunter was throwing the leaves of the tree on the Lingam to attract deer. Thus, the hunter observed fast the entire day, worshipped Shiva with wood apple leaves and stayed awake the entire night. Lord Shiva was pleased with his deeds and bestowed the hunter with wisdom.
Image Credit : Photo by Mayur Keni on Unsplash (Free for commercial use)
Image Reference: https://unsplash.com/photos/pJN_VIRcOYg
What's new at WeRIndia.com