Kerala uses Plastic waste to pave roads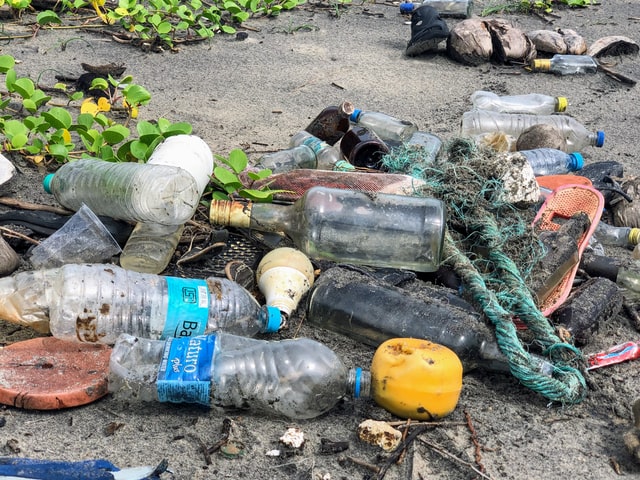 Plastic is known to be risky for health as well as the environment. However, it became an unavoidable part of our lives. Even if you try to stay away from it, you cannot do it completely.
As a result, plastic waste has been compiling in the country for several years. Reports state that more than a million plastic bottles have been bought by the citizens across the globe each minute. And 91 per cent of all plastic is not recycled. Hence, the plastic waste is piling in the surroundings.
In order to reduce plastic waste or utilize it in an efficient manner, people are exploring new ways.
Many states are coming with innovative solutions to combat the menace.
Kerala government under Suchitwa Mission is using non-recyclable plastic waste for a good purpose.
The plastic waste has been used to pave the roads. In 2012, Rajagiri College in Ernakulam had experimented with polymerised roads. For this, it used plastic waste for blacktopping 500 metres of campus road.
Kudumbashree is a self-help initiative by the Kerala government. The workers of the group collect non-recyclable plastic by visiting each and every home every fortnight.
Several awareness drives have been organized to make sure that all individuals would participate in this move.
The non-recyclable plastic like food storage containers, bottle caps, PVC pipes, disposable diapers etc. would be collected and put in a plastic shredding machine which can shred 500 kg of plastic per day.
The panchayat would sell the shredded plastic to the PWD to be used for the construction of the road. So far, the panchayat has sold 800 kg of plastic to PWD at ₹20 per kg. The usage of this plastic does not degrade the quality of the roads. Moreover, the usage reduces the damage to the road by water and increases its strength and durability.
Image Credit:- Photo by John Cameron on Unsplash (Free for Commercial Use)
Image Reference: https://unsplash.com/photos/FMrZLPdDyx4
What's new at WeRIndia.com