Interesting facts about S. Radhakrishnan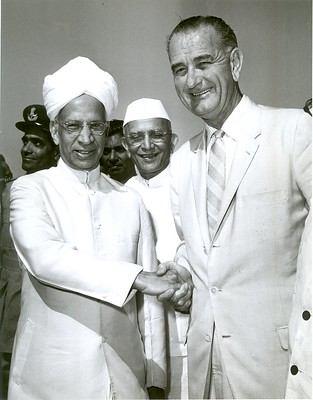 Today India is celebrating Teachers' Day on the birth anniversary of Dr. Sarvepalli Radhakrishnan. It is celebrated every year on September 5 to mark his birth anniversary.
Here are some interesting facts about him:
Sarvepalli Radhakrishnan was born in a Telugu speaking family in Tiruttani.
He spent his early years in Tiruttani and Tirupathi.
He was a merit student and was awarded scholarships for his academic excellence throughout his academic life.
He was a postgraduate in Philosophy and worked as a professor of Philosophy at the University of Mysore.
Being a renowned philosopher, he acted as a bridge builder between India and the Western countries, and had been influential in shaping the understanding of Hinduism.
He studied Philosophy by chance due to his financial constraints.
His MA thesis was published when he was just twenty on "The Ethics of the Vedanta and its Metaphysical Presuppositions".
He got married at the age of 16 as per his family traditions. He had five daughters and a son.
He worked as the Vice Chancellor of Andhra University from 1931 to 1936, and also for Banaras Hindu University from 1939 – 1948.
He was named Spalding Professor of Eastern Religions and Ethics at the University of Oxford in 1936.
He formed the Krishnarpan Charity Trust with Ghanshyam Das Birla and some other social workers before independence.
He was nominated for the Nobel Prize for 27 times, 16 times for Nobel Prize in Literature and 11 times for Nobel Peace Prize.
He served as the first Vice President of India from 1952 – 1962 and the second President of India from 1962 – 1967.
His birthday has been observed as the Teachers' Day as per his wish. When some of his students want to celebrate his birthday, he said that it would be great privilege if his birthday is observed as Teachers' Day.
He achieved several awards and honours. Some of them include: Templeton Prize, Peace Prize of the German Book Trade and the Bharat Ratna.
Reference: Wikipedia
Image Credit:- " Vice President Lyndon Johnson In India" by U.S. Embassy New Delhi  is licensed under CC BY-ND 2.0
Image Reference: https://www.flickr.com/photos/usembassynewdelhi/5725686400
What's new at WeRIndia.com