Hyderabad joins hands to feed the poor and needy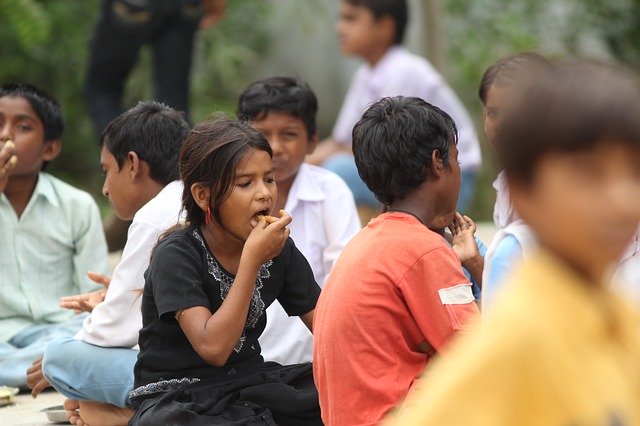 Now, the world is in a critical phase battling the deadly coronavirus. The number of cases is rising in India as well. Hence, the Centre and various state governments announced lockdown.
In India, 30 states and Union Territories were under complete lockdown initially (but now the entire country is under lockdown). Telangana is one among them. People are locked in as and where. Trains, buses and taxis have been stopped. Restaurants were also closed. In this regards, people are showing their humanity to the people in need.
Several patients are under treatment in hospitals in Hyderabad. They are coming to Hyderabad from different parts across the state. Some were under quarantine while others were held up due to the existing situations.
Some people have been admitted to hospitals with other critical problems. Their attendants normally eat at the nearby hotels or roadside food hawkers. But, now with the lockdown, they do not have the facility of getting food.
Due to the closure of everything, the daily labourers are also facing food problem. In this situation, several voluntary organizations and individual untied to feed the poor and the needy people.
In the wake of coronavirus threat, they are ensuring proper sanitation and instructions issued by the government.
They offer food to people in slum areas and outside hospitals. Some are providing at government hospitals as the attendants of the patients are facing difficulty due to lockdown. They are taking the help of local police and distributing food to the people.
Several people faced difficulties in getting food on Sunday due to Janata Curfew. Many Hyderabadis helped them. Some others are donating old clothes that are in good condition after washing them thoroughly.
Various organizations arranged food distribution programmes at many slum areas across the city to serve the underprivileged people. Some others are also planning to distribute provisions and other essential items across the city.
Image credit: Image by AkshayaPatra Foundation from Pixabay(Free for commercial use)
Image Reference: https://pixabay.com/photos/children-indian-eating-ahmedabad-330581/
What's new at WeRIndia.com