Hunger doesn't equate to poverty here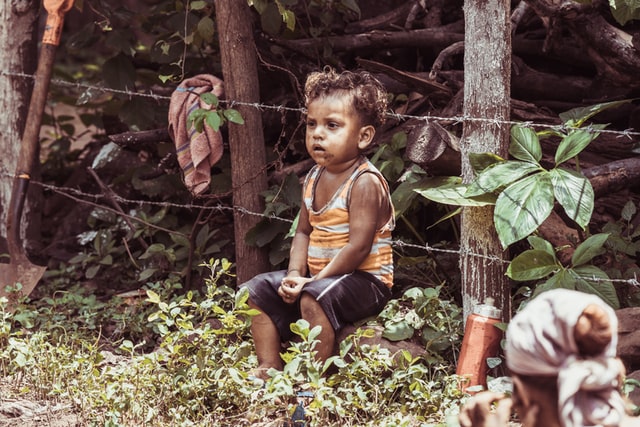 What is poverty? Generally, the people who don't have enough food to eat are treated as poor and they are under poverty. But, if you visit the poorest district of India, you won't find people who do not find food and who are hungry. So, what is the definition of poverty in Nabarangpur district, the poorest district of India?
The people of Nabarangpur district get their regular quota of rice at Rs.1 per kg and kerosene at Rs.15 per litre on the 10th of each month. Almost all the families in this district get 25 kg rice at Rs.1 per kg. So, here, poverty does not mean hunger, but other things like low incomes, employment opportunities, limited growth, poor infrastructure and public services.
Interestingly, Nabarangpur, is a rice surplus district. It produces rice twice its own consumption requirement. According to the 2011 Census, Nabarangpur district has 261,432 families that have ration cards. This covers 95.5 per cent of the total of 273,663 households. Out of these ration cards, 110,320 are issued to those below poverty line, 41,675 are issued to those above poverty line, and 54,246 to PLO (poor left out) households. All of them are getting 25 kg of rice each month at Rs.1 per kg. Furthermore, there are 51,539 Antyodaya Anna Yojana 'poorest-of-the-poor' families. They get 35 kg each month at Rs.1 per kg. 1,733 Annapurna scheme beneficiaries were also in this list. There are senior citizens who get 10 kg free rice each month. And 1,919 disabled people also get 10 kg each month at Rs.1 per kg.
Here, total number of fair price shops are 192. 158 are managed by gram and panchayats and women's self-help groups manage 32 shops. These groups also check and monitor the 486 kerosene retail outlets out of total 553 of the district. The proper implementation of the government schemes eliminated hunger deaths. And the remaining state governments should also learn lessons from this district.
However, based on the National Food Security Act recommendations, the number of public distribution system beneficiaries will be reduced in Nabarangpur district from next month. Income tax payers, the people who have tractors and four-wheelers will be removed from the beneficiaries list.
Photo by Ben Richardson on Unsplash (Free for Commercial Use)
Image Reference: https://unsplash.com/photos/WV-NgeS9oRw
What's new at WeRIndia.com