'Mukti' frees you from poverty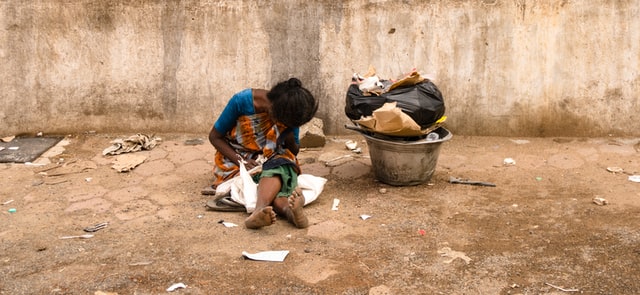 Mukti in the Sunderbans, West Bengal, has made a large impact on people. It has made entrepreneurs out of women through the Mukti Community Development Fund (MCDF) program, which has targeted women empowerment.
Currently, MCDF is working in 10 villages at Raidhighi in Sunderbans, West Bengal. This is one area that belongs to one of the poorest districts in India. Microcredit here tends to demand high interest rates because microfinance institutions (MFIs) funding these loans borrow from banks at high interests. Moreover, loans for fundamentals such as sanitation, drinking water and vocational training are not easily available. There is thus a crucial need for low-cost loans.
A unique solution was asking people all over the world to become social investors, not donors. They just sourced funds from everywhere, and gave cheap credit at half the existing interest rate to rural women.
Many sectors of the rural economy, such as food, textile, poultry, agriculture and much more got affected. Till today, about 120 families have benefited from the programme, which impacts Food Business. For instance, Brihaspati and Sannyasi Bag took a Rs. 10,000 loan through Mukti's MCDF programme in order to make rice out of rice grain.
Another couple, Pratima and Uttam Dey took a loan and bought a driving van. One lady invested in cattle rearing and fishery. Biswanath Mondal has invested in organic farming. By using cow-dung, jaggery and besan (Bengal gram flour) as the inputs to the soil, he is growing organic brinjal and rice in his fields.
Under this program, 100% of the amount is given directly to the borrower. The principal is used by the borrower, while the interest is used by the Self Help Group to meet the administration costs. After the duration, the social investor gets back his principal amount. If one wishes to keep the principal invested, the same amount can be repeatedly used to fund more borrowers. That's how a small amount of money goes a long, long way.
Various economic studies have revealed that these cheaper credits have helped families and villages to emerge from the poverty trap. Successful borrowers are approaching MCDF for higher denomination loans, even amounting to Rs. 1 lakh!
Once they come out of poverty, MCDF stops lending money and encourages the families to approach banks and financial institutions for loans. Mukti, through its project, has pooled economics, risk management, environmental sustainability, sociology and social media to change poor lives in the Sunderbans.
Sankar Halder, the President of Mukti, recounts drinking sugarcane juice from a shopkeeper who revealed that after 30 years of unemployment, he finally could set up a sugarcane juice center and stay with his family.
Photo by Karthikeyan K on Unsplash (Free for Commercial Use)
Image Reference: https://unsplash.com/photos/xOfsosk7rw4
Recent Posts

Union Finance Minister Nirmala Sitharaman said that VDAs

Cinnamon is a widely used spice in the

A man from Karnataka celebrated the birthday of
What's new at WeRIndia.com