Devotees create human corridor for ambulance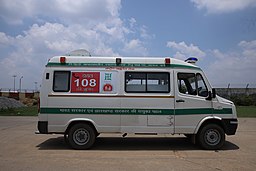 The concern towards fellow citizens is increasing these days. Especially, in India, people come forward to help others in times of need.
Indians show devotion to God, at the same time concern towards the people in need. This incident proved it.
The Jagannath Puri Rath Yatra began on July 4. Lakhs of devotees participated in it.
At that time, an ambulance had to go through it. Normally, it is difficult to control devotees as they forget everything in the name of God.
But, these devotees showed humanity and created a human corridor to ease the passage for the ambulance.
Nearly 1200 volunteers and 10 organizations helped them to manage this with hours of practice.
This video was shared on the Twitter handle of Puri SP which became viral immediately.
Twitterati astonished and appreciated all the people involved in it. They admired that this video certainly instils faith in humanity.
As soon as the video was shared on Twitter, it received floods of praises for the volunteers and their effort.
With their efforts, the ambulance could go smoothly without any difficulty.
They stopped the music as well and maintained pin-drop silence for the ambulance to pass through hassle-free.
In 2016 also, a similar incident took place in Pune during Ganesh Visarjan.
The crowd came to a standstill immediately after they heard the wailing of the ambulance at that time.
A similar incident occurred in June in Hong Kong. Nearly, two million people were protesting against a controversial extradition bill.
During the protest, a protester had collapsed and an ambulance was called. All the protestors came to a standstill and made way for the ambulance.
Image Credit :- Suvidhagp / CC BY-SA
https://creativecommons.org/licenses/by-sa/4.0/deed.en
Image Reference: https://commons.wikimedia.org/wiki/File:108_Ambulance.jpg
What's new at WeRIndia.com