Anantapur collector's novel initiative for girls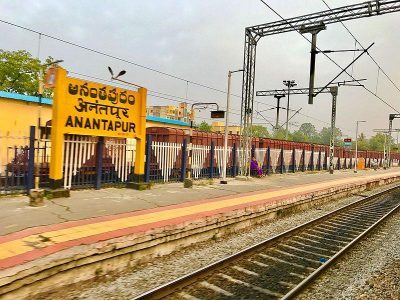 To encourage girl children towards education and to instil confidence in them, Anantapur District Collector Gandham Chandrudu launched a novel initiative, Balike Bhavishyatu. Balike Bhavishyatu means girls are the future of society.
To mark the International Girl Child Day on Sunday, the district collector of Anantapur launched a novel initiative for girls.
As part of the initiative, officials selected a few girls from different schools to be the chief administrative officers for one day.
These include District Collector, Joint Collector, Municipal Commission, Mandal Revenue Officers, Mandal Education Officers, Revenue Divisional Officers and other such positions.
Officials announced the names of the girls through a draw of lots in front of media.
16-year-old M. Sravani, a Plus Two student from Kasturba Gandhi Balika Vidyalaya (KGBV), Garladinne took charge as 'One-Day Collector'.
She wore a cotton saree and presented in the office. Her father is a farm labourer.
Sravani was nervous in the beginning. However, she appeared bold after taking charge as 'One-Day Collector'.
In her speech, Sravani said that humans forgot to take care of animals and surroundings. She expressed her wish to become a teacher to provide education to all the school dropouts.
Sravani was given a file of a woman who was a victim in an SC/ST Atrocities Case. She read it and signed on the dotted lines to sanction a compensation of ₹25,000 to that woman.
Another girl, Madhusri took charge as Joint Collector. She would like to provide compensation to farmers of groundnuts for their losses due to heavy rains.
Chinmayi, a Class 10 student from Sarada School, assumed office as 'One-Day Municipal Commissioner'. She sought to establish vending machines to dispense sanitary napkins for adolescent girls at schools.
Chinmayi took charge as Anantapur Municipal Commissioner. She and the one-day Collector made sudden visits to check the condition of roads in the city.
Gandham Chandrudu said that the intention behind the initiative was to encourage young girls to achieve key positions. Girls, who were chosen to be one-day officers, will be mentored in their education for the next 10 to 15 years.
Image Credit: IM3847 / CC BY-SA 4.0
Image Reference: https://commons.wikimedia.org/wiki/File:Anatapur_Railway_station_board.jpg
What's new at WeRIndia.com