You can update your mobile number on Aadhaar at the doorstep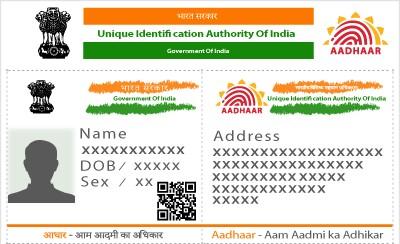 An Aadhaar card is one of the most vital documents in the country. It is used for many financial and non-financial transactions. Hence, keeping it updated is important to avoid problems in the future. Mobile number update is one of them. It is essential for using many government welfare schemes and performing regular Aadhaar related transactions.
OTP is sent on the registered mobile of Aadhaar cardholders. But, many of them might not have updated their mobile numbers on their Aadhaar card due to various reasons. Hence, they visit enrolment centres to update mobile numbers. It increases the crowd and the risk of COVID-19.
To ease the process of mobile number update on the Aadhaar card, the Unique Identification Authority of India launched a service in association with India Post Payments Bank (IPPB).
With this new service, Aadhaar cardholders can update their mobile numbers on Aadhaar cards at their doorsteps with the help of postmen.
The service is available through 650 IPPB branches with the help of 1,46,000 postmen and Gramin Dak Sevaks. They will be given smartphones and biometric devices to perform these tasks at the doorstep of Aadhaar cardholders. Thus, people can use this service at their doorstep.
The doorstep mobile update service will be useful for many people. Especially people who do not have access to online facilities can get benefit from this service. The new service will bridge the gap. It also prevents the crowd at enrolment centres for mobile updates and thereby controls the transmission of COVID-19.
As IPPB has a huge network, it can reach many people. At present IPPB offers only a mobile update service. It will provide other services like child enrolment service in future.
UIDAI issued 128.99 crore Aadhaar cards by the end of this financial year, i.e. March 31, 2021.
Image Credit: PageImp / CC BY-SA 4.0, via Wikimedia Commons
Image Reference: https://commons.wikimedia.org/wiki/File:A_sample_of_Aadhaar_card.jpg
What's new at WeRIndia.com