How to unlink your Aadhaar from banks and mobile numbers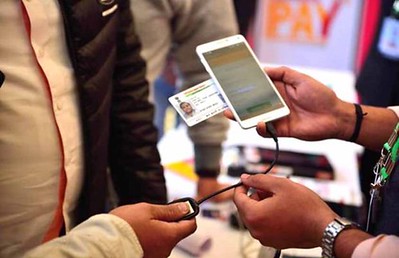 Ever since Aadhaar was introduced, its very concept and execution has spurned many controversies and legal battles. Large sections of society have spoken out against Aadhaar. They have described the dangers it poses by compiling so much highly sensitive and personal data.
If such a massive collection of data is not given proper security measures, accountability, and access policies, then there could be devastating consequences. Over the past few months, various service providers have taken every measure to link their services to the 12-digit unique identity number.
These service providers include telecom service providers, schools, banks, and even some hospitals.
Aadhaar details have been mandatory for getting a SIM card, filing taxes, and even getting one's pension. Applicants have had no choice but to comply with Aadhaar.
However, people had been forced to use Aadhaar while the legality of its very concept was being debated by the Supreme Court. Until the direction by the Apex Court, there was no clarity on which services had to be mandatorily linked to Aadhaar and which ones did not.
Many providers did not give their customers a choice about linking their Aadhaar to the service. If their customers wouldn't link their Aadhaar to the service, then they would not be able to access the service at all. However, this problematic situation can finally be remedied.
Now, details are emerging which suggest that one can unlink Aadhaar details from service providers.
In the Compendium of Regulations of the UIDAI (Unique Identification Authority of India), there is a statement on page 11 under point 5. This statement says that, at any time, Aadhaar number holders may revoke consent given to a KUA for storing their e-KYC data or for sharing this data with third parties.
Upon a revocation by an Aadhaar number holder, the KUA will delete the e-KYC data and cease any further sharing of this data. Point 6 also states that entities who have received someone's information must follow the same norms and unlink that person's number.
Yet although this provision is on paper, it may be a difficult task to actually unlink one's Aadhaar details from various service providers. However, if Aadhaar details are not unlinked upon a user's revocation, it is now confirmed that this violates the rules of the UIDAI.
Therefore, users should know that they are able to unlink their Aadhaar details from their service providers and that it is absolutely legal to do so.
Image credit: Aadhaar-Card-bio-metric-data-620×400 image by BMN Network is licensed under CC BY 2.0
Image Reference: https://www.flickr.com/photos/152975694@N02/35566627534
Recent Posts

Shubham Saini runs a tea stall named Frustrated

Airtel and Jio already said that 5G services

Buns & Deluchas is a Mumbai startup that
What's new at WeRIndia.com