Stay away from Chinese fireworks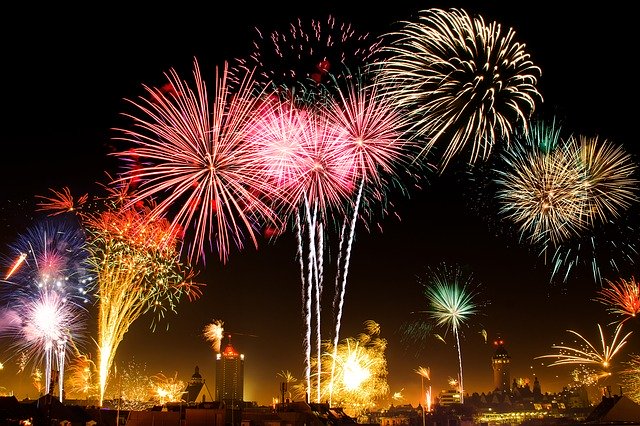 Since Diwali is nearby, many people especially parents who have little children are rushing to shops to buy fireworks on the demand of their little ones. In this situation, normally parents visit the shops which offer the fireworks at a less price. But, beware of the fireworks that are imported from China.
They are not only a threat to our domestic industry in Sivakasi that is popular for its fireworks, but also to the environment and health of the people. Around 15 lakh people are directly employed in this industry in Sivakasi and 3 lakh people are indirectly involved. The annual turnover was Rs.6,000 crore however it declined by Rs.2,000 crore due to Chinese fireworks last year.
The import of fireworks from China was banned under the Explosive Act. This is because, the raw material in these fireworks is chloride and perchloride which can harm the end user i.e. the children. These fireworks are also risky in handling and transport.
Why is China using chlorides as a raw material in the fireworks? Chlorides are cheaper than nitrates which is normally used by the manufacturers of Indian fireworks. They may be safe in temperate conditions like China, but are risky in tropical countries like India. Chlorides can melt at 200 plus degrees Celsius, so handling them in India is very risky. Due to all these reasons, the fireworks from China were banned in India. Yet, they are smuggling them through the Ports in Bangladesh. They are packed like toys in containers and are imported for the Diwali festival to be sold as last-minute stuff. Due to their cheap prices, many parents are buying them. They do not know the hazardous material in them and their dangers on children's health.
But, since these fireworks are not legal, nor are they good for environment or kids' health, don't buy them and save our domestic industry.
Image by nickgesell from Pixabay (Free for commercial use)
Image Reference: https://pixabay.com/photos/new-year-s-eve-fireworks-beacon-1953253/
Recent Posts

Amla Magic: 8 Ways Indian gooseberry transforms your hair

Here are 8 effective ways to incorporate Amla into your hair care routine.

BJP's Ishwar Sahu, a riot victim, triumphs in Chhattisgarh's Saja constituency

During the election campaign, Ishwar Sahu did not shy away from addressing the tragic events.

Bhopal's Sankat Mochan Hanuman temple dresses Gods in warm attire

In a unique and heartwarming gesture, the Sankat Mochan Hanuman Temple in Bhopal, Madhya Pradesh, has adorned idols of gods, including Lord Hanuman, Lord Ganesh, and Lord Shiva, with warm clothes to shield them from the cold winter air. A video capturing this thoughtful act shows the deities donning shawls and cozy attire inside the temple, reflecting a blend of spirituality and seasonal care.
What's new at WeRIndia.com