Single rate GST not possible: Arun Jaitley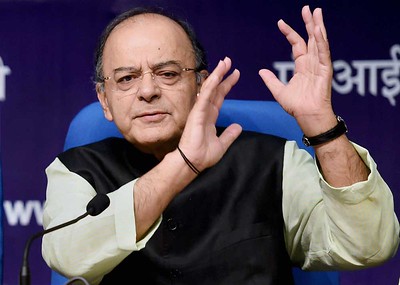 The former Finance Minister Arun Jaitley said that a single rate of Good and Services Tax (GST) is not possible in India.
This is due to the existence of many poor people in the country.
Jaitley in his blog wrote that a single slab GST is possible only in affluent countries.
And in a country like India, where the majority of people are poor, it is not possible.
He expressed his opinion on his blog on the second anniversary of the GST on Monday.
Direct taxes are progressive as people who earn more money will have to pay more tax. On the other hand, indirect taxes are regressive and that's why the rate on the same product will remain the same even for the rich and the poor.
He added that it does not mean the suggestion for rationalisation of slabs. Almost all goods are categorized in the apt slabs, and except luxury and sin goods, the 28 per cent slab has been phased out.
Zero and 5 per cent slabs will remain and in future, if revenue increases, there is a possibility of merging the 12 per cent and 18 per cent slabs into one rate.
The revenue collections from the GST are steadily increasing and 20 States were earning enough revenue, hence, they do not need compensation from the Centre.
The Centre has promised to the states to give full compensation for five years if they suffer a loss of revenue due to the GST.
The compensation would be paid if the revenue has not been increased by more than 14 per cent per year.
Each state has been paid its share of tax from the compensation fund, if necessary.
But, 20 states are earning more than 14 per cent of revenues in the second year. Hence, they may not need compensation from the central government.
Image credit: Arun Jaitley image by Deccan Herald is licensed under CC BY 2.0
Image Reference: https://www.flickr.com/photos/144157974@N04/35623632595
Recent Posts

Kylian Mbappe is another star whose future is a

46-year-old Shanavas's life inspires many people.

Union Food Minister Piyush Goyal addressed the all-India
What's new at WeRIndia.com