Second phase of odd-even scheme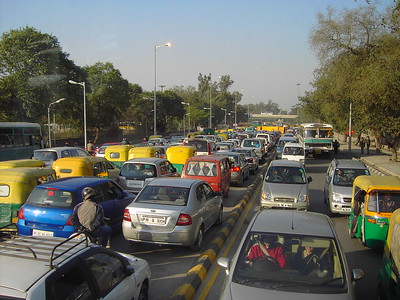 The Delhi government is ready to start the second phase of the odd-even traffic scheme from April 15.
The second phase will continue for a fortnight in Delhi. On April 9, Delhi Chief Minister Arvind Kejriwal has announced the rules for the second phase of the government's successful odd-even traffic scheme.
Delhi government launched this odd-even scheme in the city to reduce the dangerously highly pollution.
The first phase occurred in January and resulted in quite some success. Vehicular pollution is one of the biggest reasons for the dangerous levels of air pollution in the city. Hence, the government wants to launch the second of the scheme. Here are some of the main points related to the scheme.
Based on the success of the scheme, this will become a regular scheme in Delhi as per the announcement by Arvind Kejriwal.
There are several exemptions to the scheme. For example, cars which are carrying children in school uniform are exempted. CNG vehicles, bikes, women motorists and several categories of VIPs are also exempted
Delhi Government has launched an app called 'PoochhO Carpool'. This is to help more people try out carpooling options during the 15 day second phase.
The second phase will start from April 15 and end on April 30. It won't be active on Sundays. However, the scheme will be active on public holidays like Ram Navami and Mahavir Jayanti.
When it comes to problems of cars going to pick up children, being driven by women, after school hours during the odd-even scheme, CM Kejriwal is trying to find a solution.
The government is also asking people to share their ideas. According to the rule, cars with odd registration number will run on odd dates and cars with even registration numbers will run on even dates. Those who are found guilty of breaking the rule will cause a fine of Rs 2,000.
In order to help with transportation, there will be an increase in metro trips to 3,248 per day and 30 coaches will be added.
Image credit: New Delhi traffic. image by denisbin is licensed under CC BY-ND 2.0
Image Reference: https://www.flickr.com/photos/82134796@N03/23655456900
Recent Posts

Prepare the daily schedule and complete the tasks

The researchers created these plant-based eggs using protein

Healthy and sanitary food is at high demand
What's new at WeRIndia.com