PM Modi to launch Atal Bridge in Ahmedabad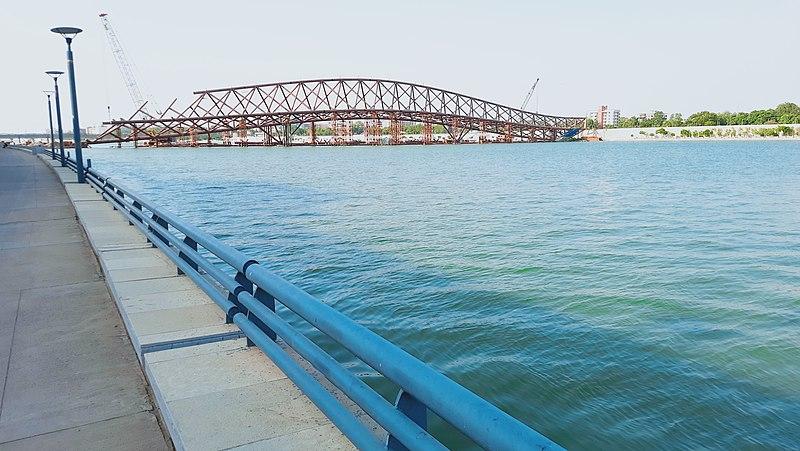 Prime Minister Narendra Modi is going to launch Atal Bridge today in Ahmedabad. Situated on the Sabarmati River, this foot-over bridge has remarkable designs and eye-catching LED lighting.
The bridge enables pedestrians and cyclists to cross the Sabarmati river.
Here are some features of Atal Bridge:
Atal Bridge in Ahmedabad has been constructed between the Sardar Bridge and Ellis Bridge.
The pedestrian-only bridge has a spectacular design. It has been inspired by a kite festival organized in the city. Its roof has been designed with a colorful fabric inspired by the kite festival.
The length of the bridge is 300 meters, and its width is 14 meters. Around 2,600 metric tonnes of steel pipes were used in the construction of the bridge. Also, 2,100 metric tonnes of metal were used in the construction of the bridge.
Glass and stainless steel were used for the construction of the railing to withstand harsh climates.
The Sabarmati Riverfront Development Corporation Ltd (SRFDCL) approved the construction of the foot-over bridge. The bridge connects both banks of the Sabarmati river.
Besides, the bridge connects multi-level car parking and various proposed developments like cultural and exhibition centers on both banks of the Sabarmati river. The cost of the bridge is around ₹74 crores.
In addition to pedestrians, cyclists can also use the bridge to cross the river. One can enjoy the spectacular view of the bridge while walking or cycling on the bridge.
Since the bridge is kite-themed, people from both lower and upper levels of the river can use it. That means the bridge is designed in such a way to be used by people from the lower and upper walkways of the riverfront.
After launching the bridge, PM Modi will also address Khadi artisans gathered at the Khadi Utsav program. More than 7,500 artisans from Gujarat will participate in the programme.
Image Credit: Avdheshmistry, CC BY-SA 4.0, via Wikimedia Commons
Image Reference: https://commons.wikimedia.org/wiki/File:Atal_Pedestrian_Bridge.jpg
What's new at WeRIndia.com