Non-subsidized LPG Cylinders Cut by Rs.113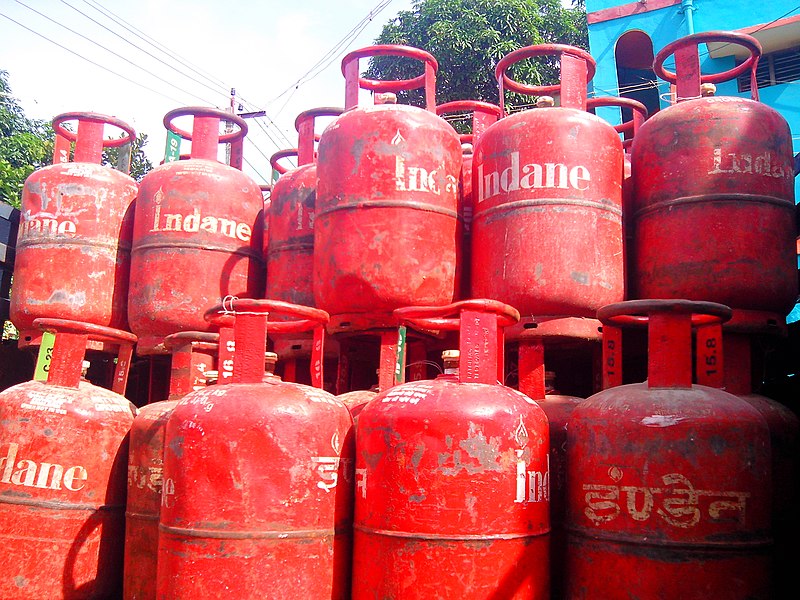 After the reduction of prices of petrol and diesel by 91 paise and 84 paise respectively two days ago, now it is the turn of LPG cylinders.The slump in international oil rates reduced the non-subsidized LPG cylinders by Rs.113 per cylinder. ATF (the jet fuel) is also slashed by 4.1 percent.
With this fall, the non-subsidized LPG cylinder will now cost Rs.752 in Delhi, down from Rs.865, the previous cost. The price of non-subsidized LPG was Rs.922.50 in July. The prices have been reduced in each subsequent month. This is the fifth time in reducing the rates of non-subsidized LPG cylinders since August. In a five-month period, the prices of non-domestic LPG cylinder rates have been fallen by Rs.170.5 per cylinder which is the lowest in a three-year period.
The three major retailers – Indian Oil Corporation, Hindustan Petroleum Corporation and Bharat Petroleum Corporation revise the prices of jet fuel and non-subsidized LPG according to the average international prices of the preceding month. This is done on the first day of each month.
The reduction in petrol and diesel prices are seventh time and third time respectively since August. The cost of petrol is Rs.63.33 a litre in Delhi which was less than Rs.10.27 of the price in July per litre. The diesel is priced at Rs.52.51 per litre in Delhi.
Image Credit:- Thamizhpparithi Maari / CC BY-SA
Image Reference: https://commons.wikimedia.org/wiki/File:Indane_LPG_cylinders_of_Tamilnadu.jpg
What's new at WeRIndia.com