Nipah Virus outbreaks in Kozhikode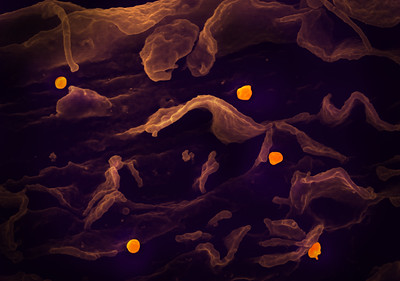 A rare virus out broke in Kozhikode. It is Nipah virus. It created a panic environment in this area.
The National Institute of Virology yesterday confirmed that it was found in the blood samples of two persons in this area. The two persons were already died.
The virus was spread by fruit bats. It leads to various diseases in both humans as well as animals.
So far, eight people died in Kozhikode due to the mysterious viral problem. Among them, the death of three people of a same family was attributed to Nipah virus (NiV).
As there is no specific treatment for this virus which is reported to be deadly, the outbreak of virus created a panic situation in Kozhikode.
NiV was first identified in Malaysia in 1998 and then in Bangladesh in 2004, humans became infected with NiV due to the consumption of date palm which had been contaminated by infected fruit bats according to WHO.
The symptoms of NiV infection are fever, headache, mental confusion, disorientation, coma drowsiness, and potentially death.
The NiV infected person may land in coma within a span of 24 to 48 hours. In the initial stages of infection, some people may even suffer with respiratory problems.
NiV spreads with direct contract from NiV infected patients, or infected bats and pigs. The consumption of fruits that have been infected with bats or pigs in endemic areas can transmit the infections.
There is no vaccine for the people who have already been infected with Nipah virus at present. For such people, intensive care is essential.
A vaccine is being developed to prevent NiV infection. The transmission of this virus from human to human has been reported. Hence, WHO says standard precautions should be taken while dealing with such infected people or patients.
Image credit: Nipah Virus image by NIH Image Gallery (Public Domain Mark 1.0)
Image Reference: https://www.flickr.com/photos/nihgov/47965850372/
What's new at WeRIndia.com