MP to implement Odd-Even Rule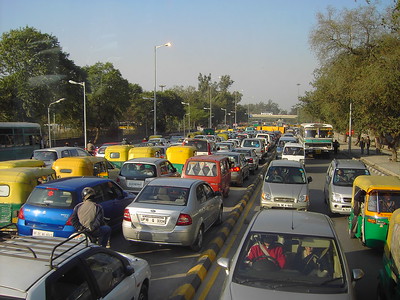 The Odd-Even scheme is being implemented in Delhi starting from 4th this month to control the pollution. Though this would continue till 15, the Delhi government relaxed the rule during November 11 and 12 due to the celebration of the 550th birth anniversary of Guru Nanak Dev.
Delhi Chief Minister Arvind Kejriwal said that the government decided to relax the rule during these days to make sure people would not face hindrances in their celebrations.
In the meantime, Madhya Pradesh wants to implement the odd-even rule in the state to curb the rising air pollution.
Sajjan Singh Verma, the Environment Minister yesterday said that the government is mulling to implement the scheme in the state.
He also said that the central government should ban the sale and purchase of vehicles to reduce pollution in the country.
Whether the Madhya Pradesh government implements the rule or not, the rationing of vehicles is seen as one of the efficient ways to curb pollution.
The air pollution has reached an alarming state in many places across the country. People knowingly or unknowingly are rising it.
Many citizens do not take any preventing or controlling measures voluntarily unless the government initiates a way to curb it. Some of them try to violate the rules even though the government tries to impose on them.
While the Delhi government says that the rationing of vehicles in the state due to the implementation of the scheme has controlled the pollution, some experts saying that the data does not reveal any improvement. They are quoting the past data.
But, the government says that due to the odd-even rule, more than 15 lakh vehicles remain off the road which thereby helps reduce the pollution.
Image credit: New Delhi traffic. image by denisbin is licensed under CC BY-ND 2.0
Image Reference: https://www.flickr.com/photos/82134796@N03/23655456900
What's new at WeRIndia.com