Indians embrace ₹2,000 before withdrawal for convenient purchases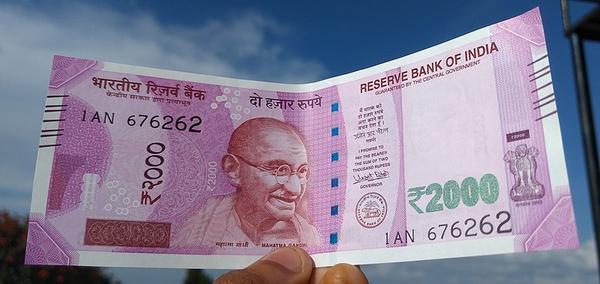 Indian consumers are seizing the opportunity to utilize their soon-to-be phased-out ₹2,000 currency notes for purchases of everyday necessities. They are also using these notes to buy high-end branded products.
The country's largest denomination note will be withdrawn by the end of September. So, individuals are seeking to avoid the inconvenience of exchanging or depositing these notes at banks.
The central bank did not provide a specific reason for the move. However, it coincides with upcoming state and general elections, during which cash transactions, often unaccounted for, tend to surge.
This currency exchange is expected to be significantly less disruptive than the sudden demonetization of 86% of India's currency in circulation in 2016.
Since the announcement, people have been flocking to stores to spend their ₹2,000 notes. Thus, they bypass the need to queue at banks for exchange or attract scrutiny from tax authorities for depositing large sums.
Shop owners, eager to boost their sales, have enthusiastically accepted these notes, taking advantage of the situation. Many individuals have been using the ₹2,000 notes to pay for mangoes since Saturday.
Besides, at stores like watch showrooms, a significant increase had been witnessed in the use of ₹2,000 notes since the withdrawal was announced.
Food delivery apps also say that many customers have been paying their orders with ₹2,000 notes since Friday.
Interestingly, the temple administration of Maa Jwala Devi temple in Himachal Pradesh's Kangra district discovered 400 notes of the ₹2,000 denomination. It said that these notes were seen in their donation boxes following the announcement of the withdrawal of these notes.
As the State Bank of India announced that no documentation was required for exchanges, many people visited the bank to exchange their currency notes. This facilitated smoother transactions for individuals seeking to convert their ₹2,000 notes.
The deadline for the withdrawal of the ₹2,000 notes is approaching. So, consumers are utilizing them as a means to swiftly make purchases, benefiting both the buyers and the sellers.
Image Credit: Reserve Bank of India / Agastya Chandrakant, CC BY-SA 4.0, via Wikimedia Commons
Image Reference: https://commons.wikimedia.org/wiki/File:2000_type_note_front.jpg
What's new at WeRIndia.com