Gujarat launches rehabilitation program for beggars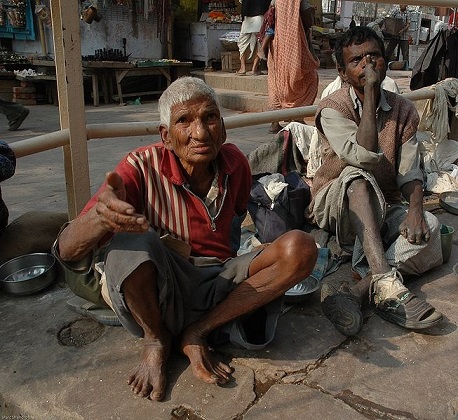 Begging is a common sight in many parts of the country. Though some people do not have a concern on this issue, some others feel empathized towards them. Some people start begging due to a lack of money for their livelihood. That's why governments start rehabilitation programs for them.
Gujarat government launched one such drive for beggars and destitute persons in the state. The rehabilitation drive starts from Vadodara. This drive aims to cover all major cities of the state.
Under this drive, shelter homes are provided for beggars and destitute people. Skill-based training will also be given to them so that they can earn their livelihood by not depending on begging. Besides, the government will also provide financial assistance to buy a home under government schemes.
Manisha Vakil, Minister of State for Social Justice and Empowerment is an MLA from Vadodara city. She saw several beggars roaming on the roads. She wants to put an end to begging and find a long-term solution for beggars and destitute people in the city. Hence, she held a meeting with authorities to discuss this issue. She asked them to implement the rehabilitation drive effectively.
Beggars and destitute people will be identified first. They will be given a unique identification number. This number will be linked with their Aadhaar card. It enables the government to identify them if they return to begging. The main aim of this drive is to stop begging and make them self-sustain with skill-based training and other such things. If they are caught begging again, they will lose the benefits given by the government. Besides, the state government will send them back to their hometowns.
Image Credit: Marc Shandro / CC BY 2.0, via Wikimedia Commons
Source: Flickr
Image Reference: https://commons.wikimedia.org/wiki/File:Beggars_in_Varanasai.jpg
What's new at WeRIndia.com