Doklam Row: China creating strife between India and Bhutan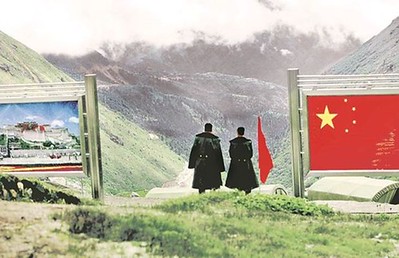 The India-China Dokalam border standoff has been going on for some weeks now, and it seems that part of the mindset of the Chinese has been uncovered. China appears to be aiming to make a wedge in between India and Bhutan, and perhaps, to even enclose Bhutan completely.
This is an aggressive response to the defense partnership between India and Bhutan, who are allied under two agreements: one made in 1949 and one made in 2007.
Since both of those countries border China, Beijing feels a significant threat from the friendly relations between New Delhi and Thimpu, and wishes to quash the possibilities of it ever coming to fruition.
This mindset seems to explain many of the discrepancies in China's accusations, since the territory which China accuses India of invading is actually territory disputed between China and Bhutan, not India.
It seems that their accusation of India, rather than Bhutan, is to make an aggressive move on the stronger of the two countries in the alliance.
It is possible that they may not have felt a need to prove their military strength to Bhutan, but they felt the need to display it to India, since India is the bigger threat to China.
China's mindset to disrupt the Indo-Bhutanese alliance is also shown in that they accused the treaty of simply being a hegemonic exercise between India and a weaker neighbor.
This statement was made both to give nationalist feelings to the Chinese people and to dishearten the feelings both the Indians and the Bhutanese about their alliance.
This objection to the alliance between the two nations is logically preposterous, since it would be akin to an objection to the North American Treaty Organization (NATO) or the Collective Security Treaty Organization (CSTO; the recent replacement for the previous and more well-known Warsaw Pact between former Soviet nations).
In fact, the Chinese themselves have an alliance with North Korea, strengthened by their similar governmental values.
Only time will tell where this standoff will end, whether it will be let go peacefully or result in further and greater conflict.
Image credit: india-china-sikkim-border-doklam-620×400 (1) image by BMN Network is licensed under CC BY 2.0
Image Reference: https://www.flickr.com/photos/152975694@N02/35566473894
Recent Posts

Soluble fibre also helps reduce LDL cholesterol.

If you have any outstanding tax dues, you

Do you want to be the proud owner
What's new at WeRIndia.com