Covishield Vs Covaxin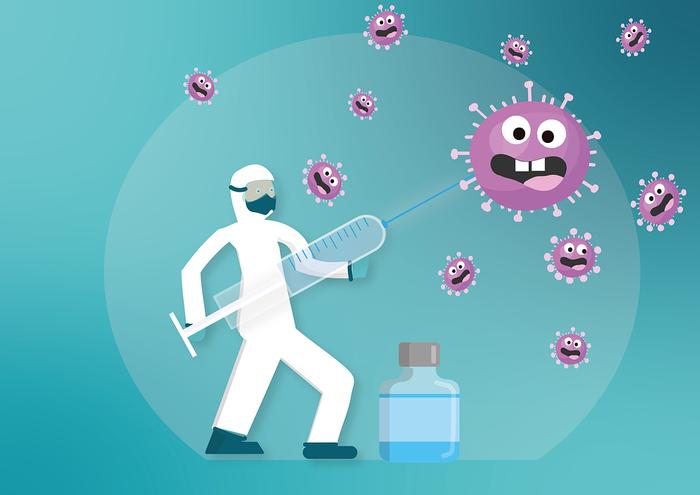 The DCGI approved two vaccines, Covishield and Covaxin to protect against the novel coronavirus in the country. While Covishield is meant for initial use of vaccination, Covaxin is kept ready for emergency use.
In this context, here are some similarities and differences between the two vaccines:
Covishield has been developed by the scientists of Oxford University along with AstraZeneca. However, the Serum Institute of India carried out clinical trials and manufactured the vaccine for the mass drive, in the country. On the contrary, Covaxin is the indigenously developed vaccine. Bharat Biotech in association with the Indian Council for Medical Research (ICMR) developed the vaccine.
Both vaccines used a traditional approach. However, they have been developed in different methods. Covishield has been developed using a weakened version of the common cold virus. Its genetic material is similar to that of COVID-19. As soon as the vector is administered into the body, the defence mechanism of the body identifies spike protein and prepares antibodies to fight against the virus. Covaxin is a dead virus or inactivated form of the novel coronavirus. The inactivated virus cannot replicate or infect people, however, the body's immune system recognizes and fights against it. Inactive vaccines are considered safe and reliable. Hence, they have been using across the world for many years.
While Covishield is 70.4 per cent effective against the novel coronavirus, Covaxin's efficacy is not yet completely known. However, it has proven to be safe and effective in the initial phase of clinical trials. It's phase 3 trials will be continuing in the country.
Both vaccines are two-dose vaccines. Also, both can be stored in a normal cooling environment. Similarly, the manufacturers of both vaccines assured that they are effective against the new mutated COVID-19 strain also.
Regarding price, Covishield costs the government in the range of ₹200 to ₹450. As of now, there is no update on the price of Covaxin. However, its price is likely to be around ₹350.
Image by Alexandra_Koch from Pixabay (Free for commercial use)
Image Reference: https://pixabay.com/illustrations/coronavirus-pandemic-vaccine-5590560/
What's new at WeRIndia.com