BJP to observe Emergency Anniversary as Black Day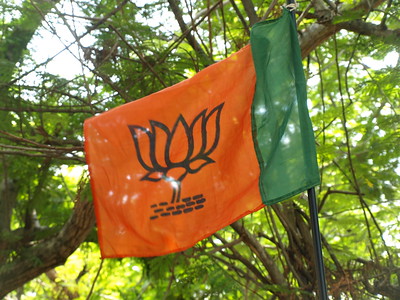 Emergency is one of the dark periods in the history of India. It was imposed on June 25, 1975 by Indira Gandhi, the Prime Minister of India at that time.
Officially the Emergency was issued by then President Fakhruddin Ali Ahmed under Article 352 of the Constitution.
Several citizens, journalists and politicians were arrested without any trial.
The fundamental rights of citizens were suspended during those days until it was lifted at the time of general election in 1977.
In the election after the Emergency, the Congress Party was ruled out and Morarji Desai of Janata Party became the first non-Congress Prime Minister of India.
The Bharatiya Janata Party (BJP) wants to observe the 43rd anniversary of Emergency as 'Black Day' in various places throughout the country.
Various press conferences will be held by senior party leaders at around 22 places across the country.
The main aim of the party is to focus on the issue by revealing how it remains as one of the darkest periods in the country.
This seems to be main weapon of the ruling party to attack Congress party.
A press conference will be held by the Union Defence Minister Nirmala Sitharaman in Pune and MoS PMO Dr Jitendra Singh will address the public in Assam.
Narendra Modi, the Prime Minister of India, will address the gathering in Mumbai and wants to express gratitude to the people who fought bravely against the Emergency.
Several other senior leaders of BJP are expected to hold press conferences at various other places to criticize the actions of the then Prime Minister.
Amit Shah, the BJP President stated yesterday that the Congress had murdered democracy and that period was a black day in Indian democracy.
Several other leaders of the BJP concluded that it was a blow to democracy, liberty and freedom as several atrocities had taken place at that time.
The Jammu and Kashmir unit of BJP wants to observe it as 'Save Democracy Day' in order to recall the days of the Emergency.
Image credit: BJP Protest III image by jynxzero is licensed under CC BY-SA 2.0
Image Reference: https://www.flickr.com/photos/jynxzero/2276548345
What's new at WeRIndia.com