Bhumi Pujan Highlights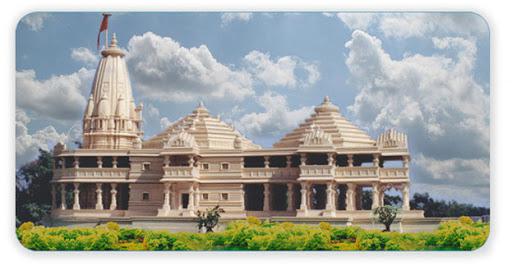 As the majority of Indians were celebrating the auspicious event, Prime Minister Narendra Modi laid the foundation stone of Ram Mandir in Ayodhya.
Several people started sharing their joy with other people since Tuesday. Many emotional and devotional messages have been forwarded on WhatsApp.
The Bhumi Pujan was performed as per the Muhurat. PM Modi chanted 'Jai Siyaram' after performing Bhumi Pujan. He said that this chant is echoing in the entire world.
He addressed the nation saying that it is an emotional moment for the country as it is a long waiting moment.
A grand temple will be constructed for Ram Lalla which will become the modern symbol of Indian traditions.
To mark Bhumi Pujan in Ayodhya, many temples in Delhi are decorated with colourful lights and saffron flags.
A special puja will be performed by thirty-two pandits for three days at Chattarpur temple. Ram Darbar has been decorated at the temple. A replica of the foundation stone has been prepared to be sent to Ayodhya.
Several BJP leaders including Amit Shah could not attend the ceremony due to coronavirus. Yet, they shared their joy on Twitter.
Uttar Pradesh Chief Minister Yogi Adityanath appreciated the wisdom and foresight of Prime Minister Narendra Modi. He said that they paved the way for resolving the issue peacefully.
Amit Shah who is under treatment for COVID-19 in a private hospital tweeted that it is a historic day for the country.
Karnataka CM BS Yediyurappa is also under treatment for coronavirus. He greeted people on this auspicious occasion on Twitter and said that the coronation of Lord Rama is taking place after centuries in Ayodhya.
Many Congress leaders welcomed the Bhumi Pujan saying that it is a day of national unity.
Image Credit: Rudra Pratap Sinha (Jim Carter) / CC BY-SA 4.0 
Image Reference: https://commons.wikimedia.org/wiki/File:Ram_mandir.pnghttps://commons.wikimedia.org/wiki/File:Shri_Ram_in_Ram_Mandir_Ayodhya_(Illustration).jpg
What's new at WeRIndia.com