Assam govt. body encourages inter-community marriages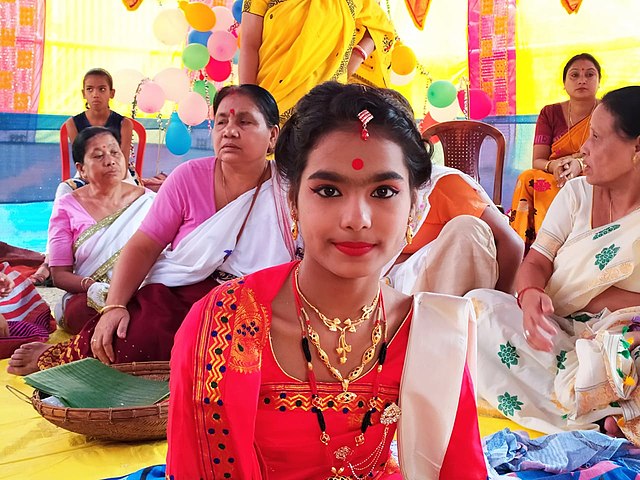 As many people are protesting against the controversial Citizenship (Amendment) Act (CAA) in the country, a government body in Assam has come up with an idea to promote communal harmony among the citizens in the state by encouraging inter-community marriages.
The Assam Linguistic Minority Development Board (ALMDB) announced that they would provide financial assistance for couples who marry between different communities.
Thus, they want to support inter-community marriages considering the welfare of the couples and their families.
ALMDB chairman Alok Kumar Ghose said that those who are marrying against the wishes of their elders are suffering a lot for their livelihood and they are deprived of property rights for inter-community marriages.
Some others are facing a social boycott due to their inter-community marriages. Hence, they struggle a lot to sustain their livelihood.
That's why the ALMDB decided to provide financial support for these couples. He hoped the support would help the couples have a better livelihood.
The marriages between Assamese and Bengalis are quite common in Assam.
The ALMDB would decide the amount between the range of ₹20,000 and ₹50,000 to be given to couples.
Ghose said that this move would consolidate the bond of Assamese and Bengali further. He added that the Bengalis in Assam identify themselves as Bongobhasi Assamese and they feel proud of it.
Even though their mother tongue is Bengali, they treat themselves as Assamese. He added that they had already joined into the Assamese society; hence they have never sought the CAA.
The All Assam Bengali Youth Students' Federation welcomed the initiative of the ALMDB, however, the All Assam Minority Students' Union has not welcomed it saying that it was 'divisive'.
Image Attribution: Bhaskarjyoti Bhuyan / CC BY-SA 4.0
Image Reference: https://commons.wikimedia.org/wiki/File:Tuloni_Biya_Assam.jpg
What's new at WeRIndia.com