Try 3 Bluetooth Calling Smartwatch for a Safe & Smooth Drive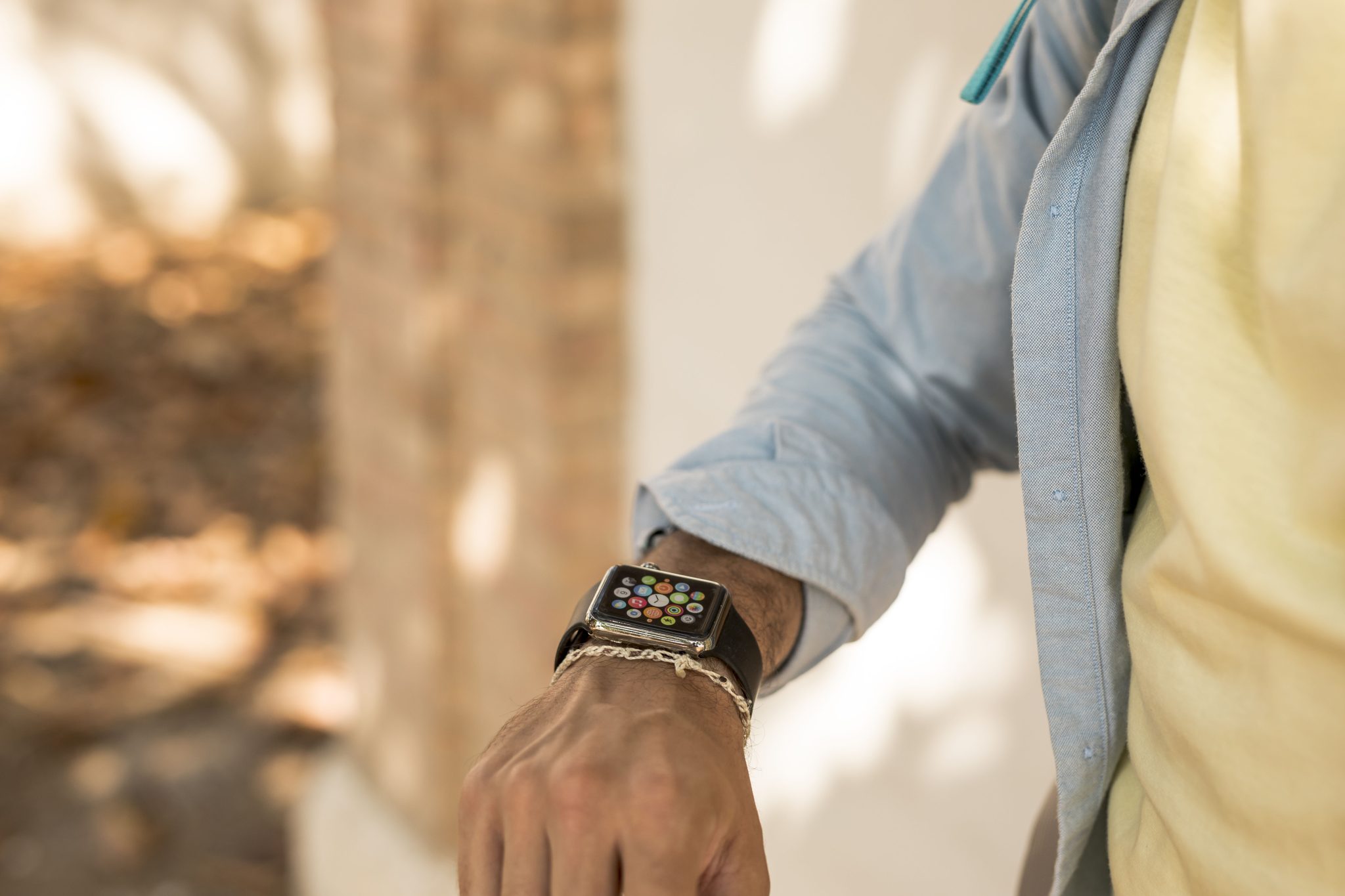 We all know the worth of smartwatches in today's tech-savvy era. If you wear one, you will know about the latest features and successive upgrades. Apart from focusing on health & fitness, security, productivity, and entertainment features, the best smartwatches can be connected to a smartphone via Bluetooth. You can receive and make calls with a Bluetooth calling smartwatch.
It is possible to manage calls from the right of your hand. Whenever you receive a call, just tap on the watch screen to attend the call via the in-built speaker and microphone. A Bluetooth calling smartwatch eliminates the need to connect your smartwatch to your earpiece for you to speak and listen on the call. It allows you to experience the ideal hands-free call.
Putting on the earpiece when you receive a call while driving can be a hassle, with a convenient Bluetooth calling smartwatch, you can attend important calls with just a tap and talk into it. If you are looking for one, you can check out these smartwatches for a smooth and safe drive.
Titan Talk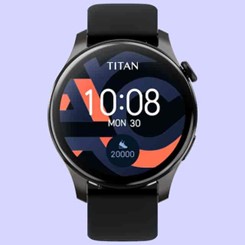 This smartwatch comes with an AI Voice Assistance. It further has 1.39'' AMOLED display. Besides being a Bluetooth smartwatch, it also includes amazing features such as heart rate monitor and camera control. You can access more than 20 multi sports modes with this watch. Apart from its efficient internal features, this watch looks pretty cool on the wrist. You can choose from the 100+ watch faces and 4 fun color options. The watch comprises a complete health suite and holds multiple built-in games. It offers a 12-month warranty from the date of purchase.
Reflex Play Plus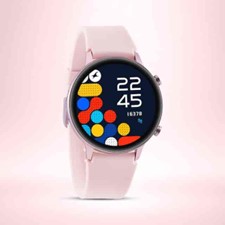 The Reflex Play Plus is one of a kind. It is a pro made for the pro in you. The 1.3" AMOLED display is a pleasure to look at and comes with animated watch faces. Its key features include period tracker, blood pressure monitoring and 24*7 heart rate monitoring.
It also has an SPO2 monitor that can help track your oxygen level. With this Bluetooth-calling smartwatch, you can easily attend calls, receive notifications, control music, get weather alerts, and much more. The features don't end here; this watch also holds in-built games and multiple sports modes. Furthermore, this watch comes with breathing exercises.
Reflex Hello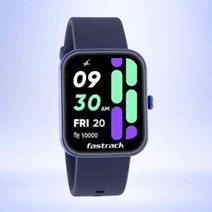 This smartwatch has an AI Voice Assistant and a blood pressure monitor built into it. You can get whatever you want with this Bluetooth calling smartwatch. Answer calls while driving, book a cab, order food, play a quiz, and much more. Adding to it, Reflex Hello also has 1.69 inch HD display, 24*7 heart rate monitor and 100+ watch faces.
This watch lets you to track your oxygen level with an in-built SPO2 tracker. It is water resistant and has a stunning crystal display to give you a truly premium experience. This watch can run for 5 days under standard conditions.
The ability to quickly answer and attend calls is the primary reason why people adore the Bluetooth smartwatch calling feature. No more digging around in your pockets for your large smartphone when you are in a tight spot or driving. Stop attempting to adjust your earpiece. Instead, simply tap your smartwatch's screen to start speaking immediately.
Having a Bluetooth calling smartwatch from a reputed brand like Titan, Fastrack and Sonata can make your experience memorable. After all, not many people can say they wear such a cool gadget on their wrist that enables them to communicate with the outside world using high-quality audio and a microphone.
Image Credit: Image by Freepik (Free for commercial use)
Image Reference: https://www.freepik.com/free-photo/close-up-shot-man-checking-his-smartwatch_5001764.htm#query=men%20wearingsmartwatch&position=10&from_view=search&track=ais
What's new at WeRIndia.com