7 Healthy Drinks You Can Make at Home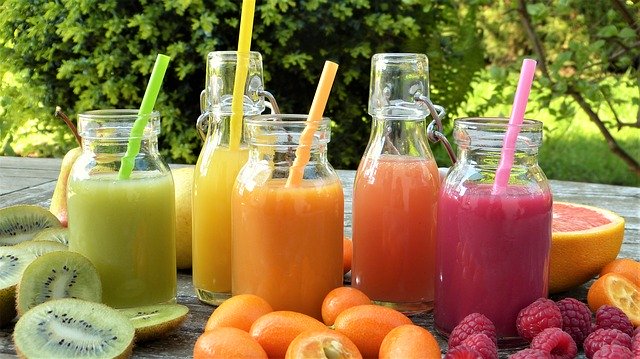 Whipping up a healthy drink while at home is a very easy thing to do, but you will be surprised at how averse people are to healthy homemade smoothies or juices. They would rather walk to the fridge and pop that can of soda than blend a sweet cocktail of fruits that would help them. There is a wide variety of fruits to choose from when it comes to homemade juices and smoothies. The following are some of the top drinks you can attempt in your free time.
An Antioxidant Cocktail
This is a juice that is made by icing various fruits that have high antioxidant properties.You could mix up berries, and red beets for balanced taste since beets have a very strong taste. You will need to add more berries to add that sweet kick into it. Antioxidants are vital for the body as they help in fighting diseases.
A Vitamin C Blast
A Vitamin C blast can be made by mashing up apples, spinach, some lemons, ginger, and some fresh mint for taste. If you happen to have fallen prey to the seasonal flu, then this is the concoction you should walk around with the whole day. Each component inside the drink brings its own healing qualities to the table, and you will be back to normal within no time. Use a slow juicer that will not obliterate all the ingredients into a gooey mush.
Ginger Zinger
If there is any herb that can be used in almost anything, that would be ginger. You will find it as an ingredient during cooking, you will find it in tea, and at the same time, it can be used to whip up a killer smoothie or juice. A ginger zinger is made by combining carrots, lemons, apples, and ginger to create a strong drink that will not only revitalize your body, but will hit you with a delicious cocktail that will make you hunger for more.
Green Smoothie
The green smoothie is the ultimate healthy drink as it combines all those ingredients that your doctor will recommend if you are looking to detoxify your body. It is made by combining leafy greens, celery, cucumber, and for taste; you can throw in green apples or pears. The cucumber adds some much-needed water to beat dehydration while the celery gives you the vitamins you need to keep diseases at bay.
The Skin Redeemer
Healthy drinks do more than just fixing up your internal parts and fortifying your immunity and defenses against diseases. They also do wonders on the exterior, especially the skin. The skin redeemer is a unique concoction that is made by mixing tomatoes, green pepper, lemons for taste, cucumber, and lettuce. The antioxidants present in this drink combine with Vitamin A to give you the much-needed remedy for acne.
Tropi-Kale
A tropi-kale is a combo that involves the use of kales as the base and a touch of tropical fruits for the taste. You can choose to go with mangos or pineapples, or even both. The kale in this drink will help your body build up a robust immunity that will keep some chronic diseases at bay. Kales can be a bit hard to go down, but in this form, you will have no trouble gulping it down like your life depends on it.
The Healthy Mary
The healthy Mary is made by mixing tomatoes with celery, cucumber, cilantro, lemons, and jalapeno. It is basically tomato juice that has a personality. The addition of lemon adds a very unique citrus taste to the mix making it more palatable to the tongue. The drink packs lots of vitamins that help your body keep small infections and illnesses away. It is the perfect drink to wake up to before starting your day.
Why Homemade Juices and Smoothies are Better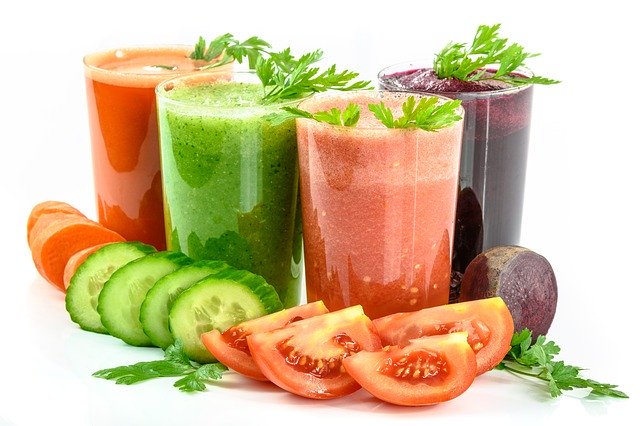 There is no debate when it comes to homemade healthy drinks being played against processed ones. The nutrients that homemade drinks pack is way too much for processed drinks to hold a candle to—the following reason why homemade drinks are better.
They do not contain any preservatives. Homemade juices are made from fresh ingredients straight from the farm. Therefore they pack more nutrients, and there is no risk of being exposed to harmful chemicals.
They have more fiber, which is vital for digestion. When you crush fruits and vegetables to create a healthy drink, the fiber is broken into smaller sizes that increase their effectiveness compared to consuming them whole.
They pack more antioxidants. Fresh berries and red beets contain the highest levels of antioxidants when they are fresh off the farm. The longer they stay, the faster they deteriorate. Therefore, you reap more when consuming them in juice form when they are still fresh.
They are much cheaper to make. You can buy the ingredients from the market or if you have your own garden you can do away with using any money entirely.
Conclusion
When you choose to go down this route, you must take the necessary precautions to avoid contaminating the drinks you make. There is nothing nastier than a contaminated homemade drink; it could send you to the hospital. Ensure you use clean ingredients and, most importantly, ensure you have bottles for the juices and mason jars for smoothie drinks. If there is any leftover, make sure you store them in the refrigerator for preservation.
First Image:- https://pixabay.com/it/photos/frullati-succo-frutta-maturo-bio-2253430/
Image Credit:- Foto di silviarita da Pixabay (Free for Commercial Use)
Second Image:- https://pixabay.com/photos/vegetable-juices-vegetables-secluded-1725835/
Image Credit:- Foto di Photo Mix da Pixabay(Free for Commercial Use)
What's new at WeRIndia.com