Wonderful uses for used socks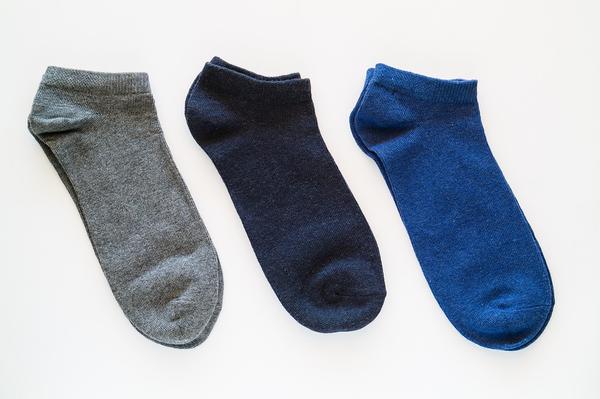 If your socks become worn out, do not throw them out. There are many uses for old socks. You can use them in different ways.
Here are some wonderful uses for socks:
Use socks as padding in boxes while packing fragile items like glasses.
Put socks on the feet of chairs or table legs when moving them to prevent scratches on the floor.
Use socks to keep the wet umbrella so that you can keep it inside of the car without worrying about wetting the inside space.
You can use socks while applying a coat of wax or polish to your car.
Put socks on the metal parts of seat belts during the summer to help prevent skin burn.
Fill a sock with rice and knot it. Then heat it for a few seconds on a stove or in a microwave. You can use it as a heating pad to get relief from cramps. Alternatively, you can place a plastic bag filled with ice inside of a sock to use as a cold pack.
Stuff a sock and knot it to be used as a wrist rest while using computers.
You can use socks as a panhandle cover or a sticky jar cover. They can also provide a firm grip on jars.
Use socks to store eyeglasses or imitation jewellery.
You can use them as an eraser for whiteboards.
Make puppets for your kids with socks.
Use dampened socks to remove wrinkles of cloths if you forget to remove them from the washing machine after drying them.
Socks can be used as a mitt to polish shoes. You can also cover your shoes with them while packing for a journey.
Fill baking soda in socks and keep them in shoes to deodorize them. Stuff a sock into another and keep them in shoes to retain their shape when you are not using them for a long time.
Image from Maxpixel (Free for commercial use / CC0 Public Domain)
Image Reference: https://www.maxpixel.net/Sock-Color-Colors-Colorful-Socks-Fashion-Colours-4330279
Recent Posts

Massage vitamin E oil around your lips for

Primary cardholders can track transactions of all add-on

Recently, fraudsters are sending fake emails and messages
What's new at WeRIndia.com