Kitchen herbs to boost immunity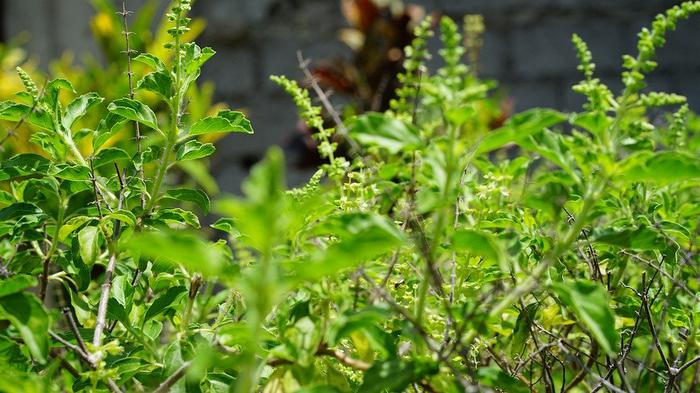 Immunity is essential to prevent many diseases. It helps recover from any illness. Natural ways to boost it do not have any side effects. Hence, improving immunity through these ways is the best.
Here is a list of certain kitchen herbs that help boost immunity:
Tulsi or holy basil is famous for its medicinal properties. It has many health benefits and improving immunity is one among them. Boil a few tulsi leaves in a glass of water to make a tea. Consume it to boost immunity and prevent viral infections.
Turmeric has curcumin which is known for its anti-inflammatory and antimicrobial properties. It eases the symptoms of cough and cold. Prepare tea with turmeric, fresh ginger and lemon. Drink the tea twice to boost your immunity.
Garlic improves the functioning of the immune system. It also stimulates the production of white blood cells. Consume 1-2 garlic cloves with a glass of lukewarm water and improve your immunity. You can also include them in your diet.
Ginger fights against inflammation. It also can enhance the production of T-cells. Consume ginger tea with honey twice a day. You can also add ginger to your regular diet.
Giloy is an Ayurvedic herb. It is widely used to treat several health ailments. It is an antioxidant and immune stimulator. It is believed to fight against bacteria and virus. Boil its stem in water for a few minutes. Cool it. Consume 10-15 ml of giloy decoction with water in an empty stomach.
Cinnamon is an immune stimulator which can fight against cough, cold and other inflammatory diseases. Add a pinch of cinnamon powder and a teaspoon of honey to a glass of lukewarm water and drink it early in the morning.
Onion has many vitamins like C and minerals like zinc and selenium. Quercetin in onion is renowned for its antiviral and anti-inflammatory properties. Hence, add onions to your regular diet.
Cloves have anti-inflammatory properties. Consume clove tea daily. You can add them to curries, desserts etc.
Image by emeraldwiz from Pixabay (Free for commercial use)
Image Reference: https://pixabay.com/photos/holy-basil-tulsi-plant-tulsi-5324875/
Recent Posts

A man from Goa built a robot to

A police clearance certificate (PCC) is essential to

Veena Malhotra from Gurugram made a herbal hair
What's new at WeRIndia.com