Health Benefits of coconut milk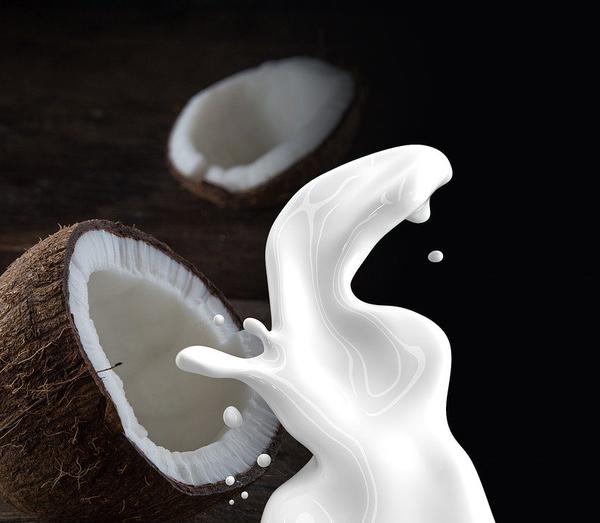 Coconut is widely grown in tropical regions. Coconut water and flesh are consumed due to their health benefits.
Coconut also produces coconut milk, coconut sugar and coconut oil.
Coconut milk is made from the flesh of the mature coconuts. The milk is enriched with various vitamins and minerals.
Coconut milk is added to porridge, smoothies or even protein shakes. You can also add it in soups and curries for a thick and creamy texture.
Here is a list of health benefits of coconut milk:
Coconut milk has medium-chain triglycerides (MCTs) which help lower body weight and waist circumference. Hence it is beneficial for those who want to lose their weight. However, consume it moderately.
The MCTs can slow down the rate of blood sugar; hence, this milk can control diabetes.
The lauric acid in this milk helps strengthen the immune system. it has antimicrobial and anti-inflammatory properties. Hence, it can prevent various diseases like tuberculosis, pneumonia etc.
The anti-inflammatory properties can lower inflammation related to muscle pains and aches. It can also ease the symptoms of arthritis.
The lauric acid is also beneficial to heart health. The study of the Journal of Nutrition and Metabolism proved that consumption of coconut porridge lowered LDL (bad) cholesterol and increased HDL cholesterol by 18%.
Due to its antiulcerogenic properties, it can lower stomach ulcers and control their size.
Regular consumption can improve the growth of gut bacteria and gut health thereby. It also improves the function of the digestive system.
It controls blood pressure level due to minerals like sodium, potassium, calcium and iron. Hence, it is beneficial for people suffering from hypertension. It also improves blood circulation and prevents blockage of blood vessels.
A word of caution:
If you are allergic to coconuts, then do not consume coconut milk as it may have adverse effects. Excess consumption is not good as it may lead to weight gain.
Image by Lisa Redfern from Pixabay (Free for commercial use)
Image Reference: https://pixabay.com/photos/coconut-milk-milk-coconut-non-dairy-1623611/
What's new at WeRIndia.com