DIY sunscreens for your skin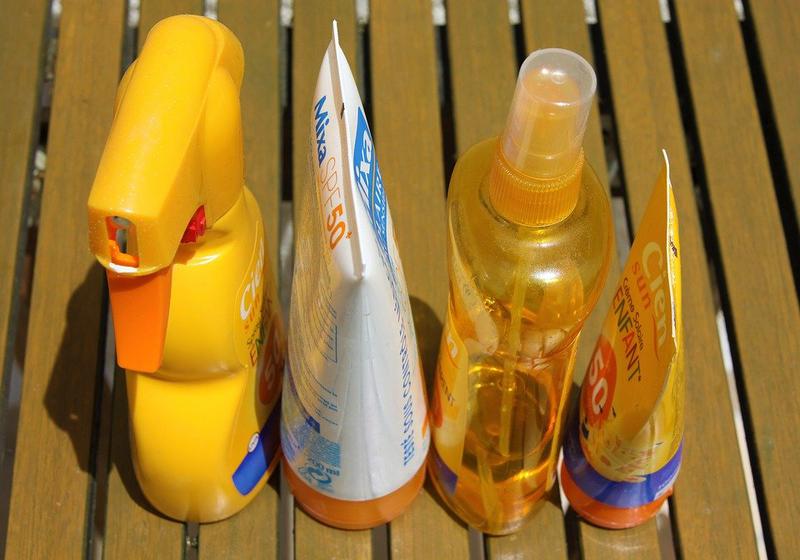 In order to protect the skin from sunburns, most people ensure that they are wearing sunscreen before spending long periods of time in the sun.
However, many store-bought sunscreens can actually be harmful to the body's DNA, since most of them contain damaging chemicals such as avobenzone and benzophenone.
Therefore, it is much better to use sunscreens made from natural materials, which are simple to create and can be made at home. When applied, all of these recipes should be just as effective as any sunscreen bought in a store. Therefore, here are five simple and effective homemade sunscreen recipes.
Since shea butter is one of the best natural sun-blockers, it can be used on its own as an effective natural sunscreen replacement. Apply the cream all over the body, and it will be extremely helpful in preventing any harmful effects of sunlight exposure.
Zinc oxide is another excellent natural sunlight repellent. Mix two spoonfuls of zinc oxide with one bottleful of natural body lotion (one without any citrus oil present). This is a very efficient and effective sunscreen when applied on the skin.
Mix one cup of pure melted coconut oil with half a cup of shea butter moisturizer, one half a cup of zinc oxide, and one half a cup of filtered water. Blend them well in a jar, and store somewhere cool. Apply this to the skin whenever needed for an effective and healthy sunblock.
Tea leaves are excellent for sunlight blocking. Take two spoonfuls of tea leaves and add them to half a cup of water. Leave it overnight, letting the tea leaves soak. In the morning, separate the water and the leaves. The water will be an incredibly effective sun-repellent.
Wheatgerm oil is another excellent sun-blocker, and it can be used to block sunlight in its raw form.
Apply this all over the skin when needed, and it will be an excellent repellent of the sun's rays.
Image by chezbeate from Pixabay (Free for commercial use)
Photo by Marina Pershina (publicdomainpictures.net) on Needpix
Image Reference: https://pixabay.com/photos/sunscreen-skincare-protection-1461335/ , https://www.needpix.com/photo/1547243/oliveoil-vegetableoil-gravy-glass-transparent-oil-vegetarian-healthy-food
Recent Posts

NEFT (National Electronic Fund Transfer) is an electronic

Drinking a hot drink especially, hibiscus tea helps

Entrepreneurship is the dream of many people. While
What's new at WeRIndia.com