Add these vegetables to your regular diet – 2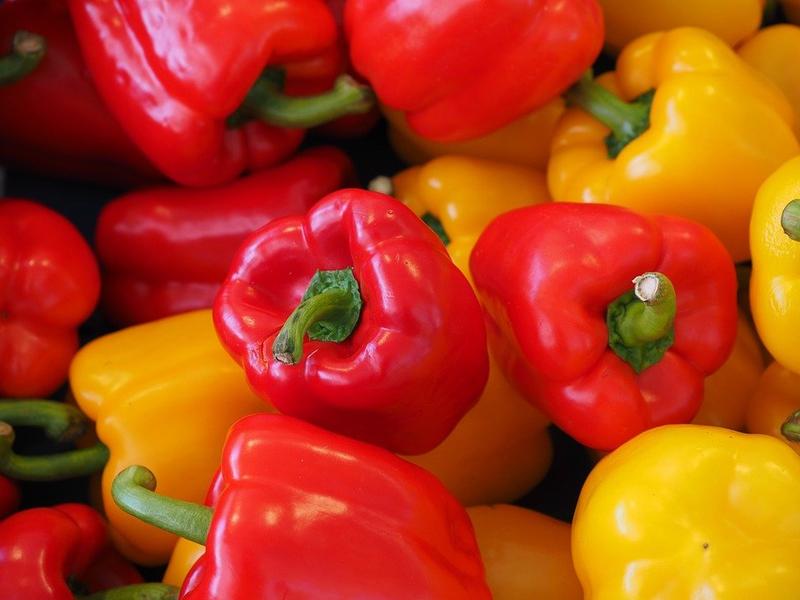 In the previous article, you have known about a few healthy vegetables. In this article, you will learn about some more vegetables that provide numerous health benefits.
Tomatoes are widely used in Indian cuisine. They go well with any recipe. You can add them to your curries, salads, juices etc. You can also eat them raw. Tomato is rich in many vitamins like B, C, and K. It is a rich source of minerals like potassium, calcium, and magnesium. It is loaded with antioxidants. It can improve vision and prevent cancer. It also reduces the risk of age-related macular degeneration.
Cauliflower contains vitamins like C and K, potassium, folate and fibre.  Cauliflower is used in curries. You can fry, roast or bake it. Some people use it in pizzas. Like broccoli, cauliflower is loaded with antioxidants. Hence, it can help fight cancer.
Bell peppers are loaded with many vitamins like A, B, C, E, and K. They also contain folate and potassium. Green bell peppers are regularly available. They taste less sweet than other varieties of bell peppers like red, yellow and orange. They are sweet. They are used in pasta, salads etc. Green bell peppers are used in curries with a combination of potatoes, tomatoes etc. Bell peppers improve vision. They prevent anaemia. They are loaded with many antioxidants like lutein, quercetin etc. They prevent many cancers and protect your body from free radicals and oxidative stress.
Beetroot is rich in vitamin C. It is a great source of iron, potassium, manganese, folate, and fibre. Beetroot is used in juice, salad, and sandwich. It prevents anaemia. It controls blood pressure and thereby heart problems. Beetroot has an antioxidant called alpha-lipoic acid. Studies showed that it could efficiently reduce diabetes-related nerve problems, which is called diabetic neuropathy.
Besides, peas, onions, garlic have many health benefits. Hence, add all these to your regular diet and stay healthy.
Image by Hans Braxmeier from Pixabay (Free for commercial use)
Image Reference: https://pixabay.com/photos/bell-peppers-sweet-peppers-capsicums-499068/
What's new at WeRIndia.com